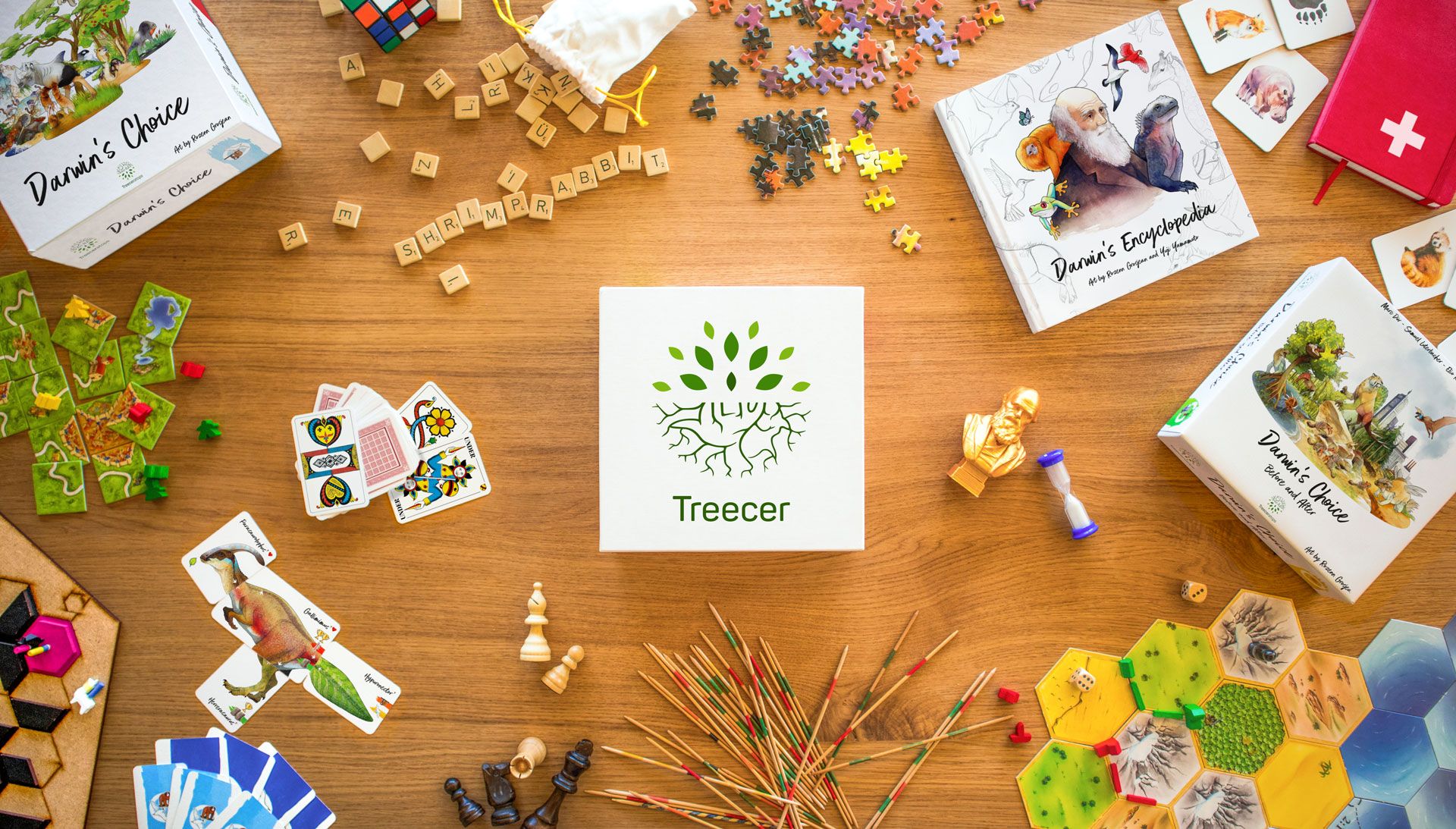 News
Week 7: Happy New Year
09. January 2023
Summary
Happy New Year 🍾🥂🎉
The Pledge Manager will start in February.
Two questions (please reply with a comment or email):
(1) Which is your favorite Pledge manager?
(2) Which is your favorite fulfillment center in your shipping region? (EU/US/Asia/Australia+NZ/CA)
The next update will follow on January 23rd.
Hi Everyone,
First, Happy new year to all of you :) I hope you had a fantastic holiday season and started well in the year 2023. I wish each and every one of you nothing but the best for 2023. Today is January 9th and here is the promised update :D
Since last Thursday we are back to work after our vacations. What have we done since then? One thing above all: Tidied up. Thursday/Friday/Monday we turned the whole office upside down and cleaned everything, got rid of everything unnecessary etc. Unfortunately I didn't take any pictures (because I'm a bit stupid :P), but the office looks really great right now xD On the weekend between the cleaning days Samuel and I mainly did admin stuff i.e. sending emails, updating the accounting etc. Now everything is more or less back to how it should be. And that's great.
What we also did on Thursday was to look at various storage solutions that our manufacturer had sent us. Now we have given the manufacturer some feedback on what we have seen and are curious how version 2.0 will look like. As soon as we will have found the perfect solution for us/you, we will of course show you this in detail in an update.
My big tasks in January are first to finish the financial accounting + stock/warehouse accounting so that we can start the accounting for 2023 on a correct basis/foundation. Once I have done that, I will adjust all print files of Zoo Tycoon: The Board Game. Due to the Stretch Goals some things have changed and I have received a lot of great feedback from you here on Kickstarter but also by email or on BGG. All this feedback will be implemented. The goal must be to complete all this in January. So that we get a final prototype from our manufacturer (which will look 1:1 like the final game) for final approval in the course of February. Microsoft will also receive 2 such prototypes, because they also have to give their "go". So this is what is on my desk. At the same time Samuel is working on a very important task for a future project (about which I can say absolutely nothing yet). And as soon as he has done this, he will implement the Pledge Manager so that we can open it in February. Regarding the Pledge Manager, I have a question for you guys: Besides Backerkit (which we won't use because it's incredibly expensive), which is your favorite Pledge manager/Pledge managing solution?
Side note I: In February retailers will be able to place their orders.
Side note II: I will find solutions for all Rest of the World backers (Brazil, Peru, Mexico etc.) during January so that they can place their pledges in the Pledge Manager like all the other backers.
Nina and Johanna were of course also not idle in the meantime. Both of them took a well-deserved vacation, but they still found time to draw for us.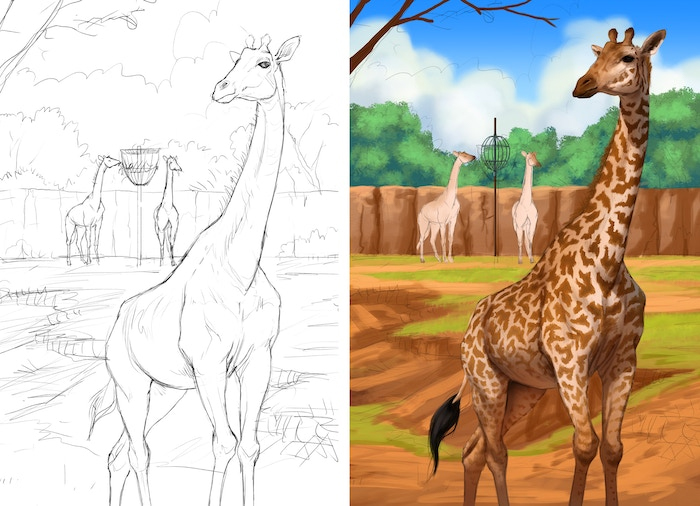 The giraffe will soon be finished :) Johanna made a huge step from the first sketch.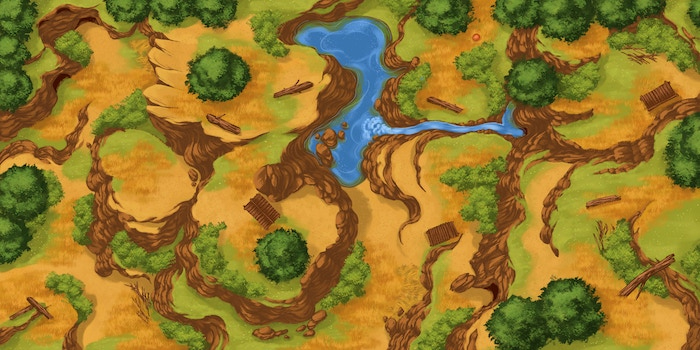 8 new Savannah enclosure tiles.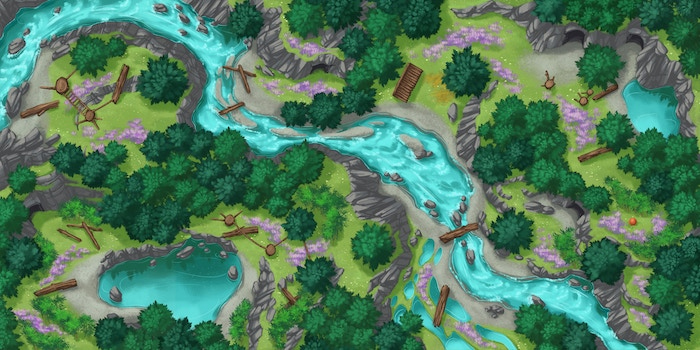 8 new boreal/mountain tiles.
It's still a few weeks/months away but I have a second question: What is your favorite fulfillment center in your shipping zone? (US/Canada/EU/Asia/Australia+NZ) We have already asked this question for Great Britain, but now it would help me tremendously if I knew for the other shipping zones. I'm looking forward to your comments and emails ([email protected]).
For now, that would be all important. Now I just wish you a great week and I'll read you again in 2 weeks on Monday January 23rd.
With best regards,
Marc & Samuel
Back