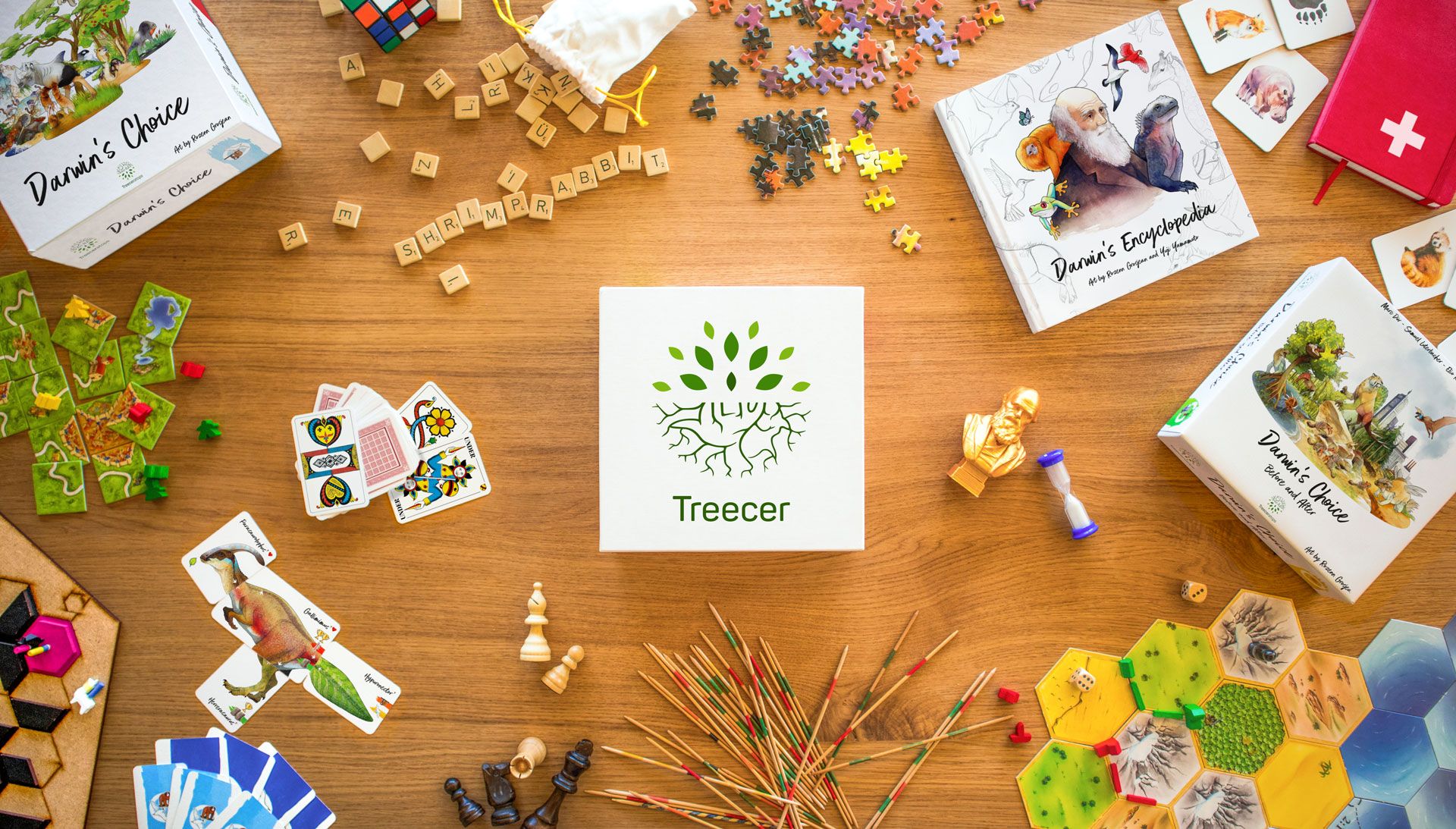 News
Week 55: All packages were sent in the US/Canada
20. December 2021
Summary
All packages in the US were sent last week.
The Canadian packages are together on their way to the border. You will receive an individual tracking number once they are within Canada.
All Canadian backers will receive an English version of the game (see explanation below).
Australia/NZ/Asia will be fulfilled in January (as previously announced).
The next update will follow on Monday January 10th.
Soundtrack of the week: Ludwig van Beethoven - Symphony No 7, 2nd movement
Hi Everyone,
I hope you had a good week 😊 I will provide you a short update on the state of fulfillment. (I know it's not Monday xD but I have a busy week ahead of me and thought it would be a better idea to already publish it today)
Australia/NZ/Asia: The ships have arrived, and the goods are at the moment on their way to the fulfillment center. In Asia (VFI Asia) the fulfillment will start asap when the goods have arrived. In Australia/NZ (as previously announced) the fulfillment will take place in January (after the holiday break).
US: All packages have been sent last week. All of you should have received their tracking number from Quarter Master Logistics. If you don't have your tracking number, wait 1-2 more days, and then contact me with an email to [email protected]. Because on Monday I will receive the master tracking file (with all tracking numbers) 😊
Canada I: All Canadian packages are on their way to the Canadian border (together). After they have crossed the border, they will be sent individually and then you will receive a tracking number. We promised "Canada friendly-shipping" and only with this approach this is possible. Because if we would send the packages directly from the US, you would need to pay GST/customs yourself. So if you are from Canada and don't have your tracking number yet, then this is 100% normal.
Canada II: The fulfillment center in Europe made a mistake and forgot to include the French/Dutch version of the game for the French-speaking part of Canada. (87 copies > what a stupid mistake :P) Now I had to decide between two options (1) ship new copies to the US (takes another 2 months) or (2) send you English/German copies (I have sent 100+ copies too much to the US for our online store). I decided for the 2nd option. P'achakuna is anyway language-neutral and only the rule book/box contain text. In addition the French rulebook can be downloaded HERE. I hope you are O.K with this solution, I thought that you would prefer this instead of waiting 2+ months for your game. Luckily, I was able to find a fast solution for this totally idiotic mistake. The retailers that ordered French-speaking copies I will contact individually (today or tomorrow).
Now I wish you a wonderful Christmas and a good start in 2022. Samuel and I take two weeks off, starting this Thursday, so my next update will be published on Monday January 10th. If you have any questions during these 3 weeks, you can always post a comment or send me an email to [email protected] I won't reply as fast as I normally do, but I will check my emails regularly and reply to urgent emails (to all others I will reply once I'm back). If you are from the US/Canada and have a problem with the delivery of your copy, please contact QML support always first (I think their email address is part of the tracking email you should have received), because if you contact me I will contact QML support xD
With best regards,
Marc & Samuel
Back