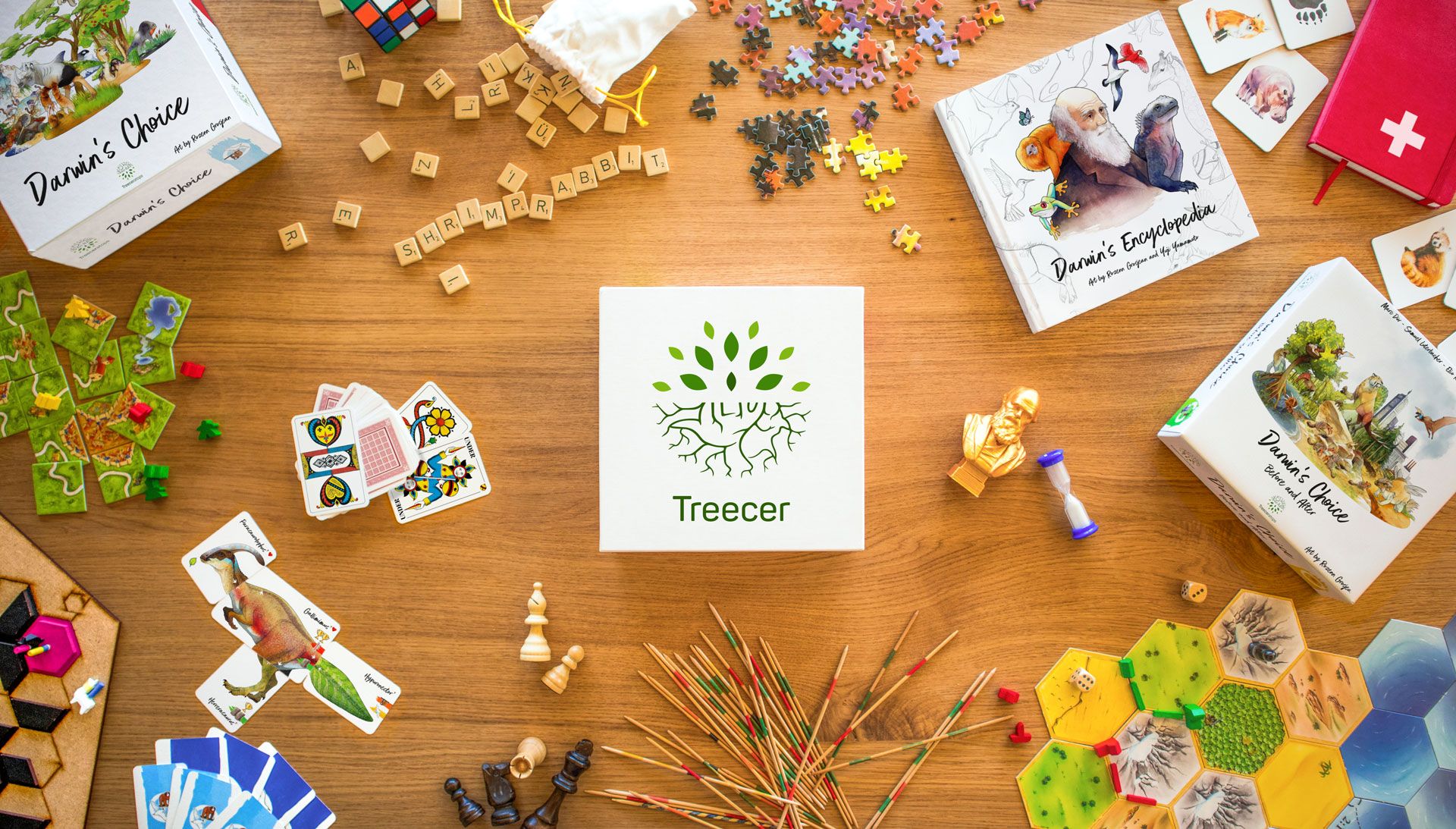 News
Week 50: The ship arrived in the US / Some thoughts on fulfillment
16. November 2021
Summary
The ship with the goods for Canada/the US has arrived. Yes 😊
The ship with the goods for Asia and Australia/NZ are still on their way (but on schedule)
I share some thoughts on fulfillment.
Soundtrack of the Week: Tchaikovsky: The Nutcracker
Hi Everyone,
I hope you had a great weekend and a good start in the week 😊 I have good news to report, the ship for the US arrived on Saturday (11/13), it's delayed as expected, but it's here! Now the goods only have to arrive at the fulfillment center and then we can finally start to fulfill this campaign in the United States and Canada. Some of you may wonder why they didn't receive an address verification email until now (as announced by me), that is due to a mistake on my side . There was a misunderstanding between me and the fulfillment center, I thought they would start sending the emails and then tell me about it, but they waited on a "GO" from me, so both sides waited on each other :P no worries, this won't delay the process at all, it's just stupid xD but tomorrow finally these address verification messages should be sent to all of you (from the US and Canada).
Regarding Australia and Asia the two other fulfillment regions: The ships with your goods are still on their way and as far as I can judge, on time. You may ask yourself, why I won't tell you the exact arrival dates. Let me explain this, the freight companies told me that these dates (the ETA dates) are at the moment not very precise (more a random guess) and that delays (like in the US) are just part of the new normal. Therefore I don't want to raise expectations or promise something that I can't influence. I expect their arrival within November, but at the moment nothing is certain and therefore no promises.
Maybe some of you want to know (the regular readers of these updates) why the updates got a bit more "boring" in the last weeks and provide less looks behind the scenes. This has two reasons (1) this campaign takes longer than expected and I have told you everything interesting + (2) Now my main job is trouble shooting and problem solving xD = not that much fun to tell you about. Don't get me wrong, I don't "hide" something for you, but during the fulfillment of a campaign so many small problems occur and need to be solved that I can't report them all (most are anyway not relevant for you). But in this campaign, it was even worse :P we had to stop the fulfillment because of an error done by the manufacturer as you all know (otherwise everyone would now have his/her copy of P'achakuna T.T). Thanks to this we had two wait 2-2.5 months to restart the whole thing and to make this possible I had to bring order to the chaos i.e. find out which packages were already sent, which were packed not sent, which were not packed and not sent (+ adjust all addresses a second time, because people had moved in these 2.5 months or were back from holidays). Then the fulfillment started again, 600 backers needed only the replacement parts (= a second package was sent to all of these backers, nice :P). But the file provided by the fulfillment center was not correct/complete (I asked them several times about it, because I found mistakes, but they told me several times the file is correct) but it wasn't. Due to this around 170 backers received two times the replacement boards XD In addition the manufacturer threw away the additional "not needed" replacement boards and then suddenly we didn't have enough replacement parts anymore in Europe (you can't imagine how pissed I was, that wasn't a good day), so we had to open over 100 good P'achakuna (of our own stoke) to send replacement boards to everyone. In addition the fulfillment center tried to get some of the replacement boards back that they sent twice and fortunately half of them came back. And that's just the beginning xD because every fulfillment brings small problems with it e.g. returned packages (contact backer > find out reason > pay the additional costs yourself most of the time), lost packages (send new package on your own cost > send tracking number to backer + say sorry to backer), damaged package (see lost package xD), uncomplete game (send missing parts to backer on your own costs + say sorry), slow package (say sorry, even if the the package is perfectly on time > some backers have no patience) etc. Some of these backers are friendly, but some are straight rude (don't say "hello"/ blame you for everything even for their own mistake/don't say thank you…), but I'm nice all the time and that's also O.K, because you pledged for this and you now deserve your promised game (but I definitely prefer the friendly backers 😊 > many backers are super friendly and simply amazing people). And sometimes backers also contact you and blame you for not getting their package in time, but you can nothing for this, because they didn't provide you the address or they didn't even support the project :P (not a joke!) And that's just the totally normal things that happen during fulfillment, but with Covid everything got even messier. E.g. you have backers that ask you for the start of the fulfillment, the arrival of the ship etc. and these are fair questions, but you don't have a good answer for them, because you don't even know it yourself. And then you also have to make tough business decisions e.g. the container to the US costed twice the amount we thought (it's O.K; shipping from China would be 10 times as high) or on every package sent between the end of November and the beginning of January we don't pay a covid surcharge of 1.50 USD per package, but 3.00 USD = we don't loose 1.50*2000 = 3000 USD with US shipping, but 3.00*2000 = 6000 USD xD. We calculated with a loss of 3000 USD with shipping to the US, but now it's 9000-12000 USD, great (we are fine, but nobody likes to loose money). But that's O.K, that's just the normal risk of doing business. And that's why at this point of a campaign I don't go too much into detail, because it's messy, it's uncertain (and people don't like uncertainty > I don't want hundreds of emails with scared backers xD) and sometimes not even I have a good solution directly etc. But you can believe me, if something happens that affects you e.g. delays, product changes ..., I will let you know asap and always! But all the other daily mess that only affects me/Samuel, we normally keep for ourselves, so all of you have a better day ;)
You can believe me if I could snap my finger and everyone of you would have their pledge right now, I would do it XD immediately, I would even pay a fair amount for this! I know these are Christmas gifts, birthday gifts, wedding gifts or you just want to play the game, I have all of this on my back and am aware of the responsibility every day. We try our best :)
And no worries, I don't write this because some people were unfriendly or because of another particular reason, I just felt like telling you a bit about my daily job at the moment. And I think that's the reason why most people read these updates xD
Have a great week! And if you have questions, you know were to find me ([email protected]).
With best regards,
Marc & Samuel
Back