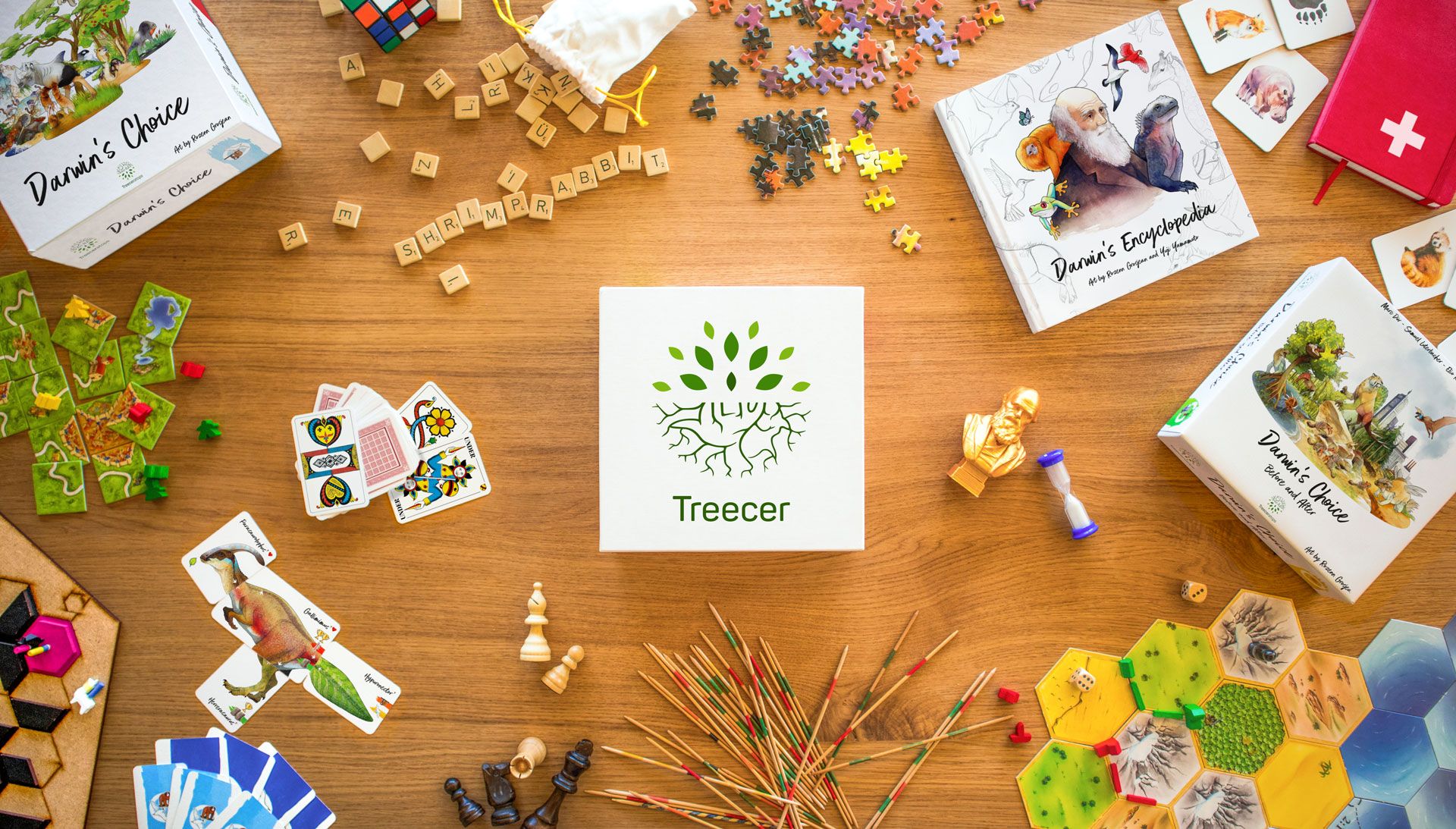 News
Week 32: Last Call for European Backers to change their address
Summary
We received the first copy of P'achakuna this week :) the production was finished on Wednesday.
This is the last day on which European backers can adjust their address!
Are you from Scotland and looking for new people to play board games with?
Soundtrack of the Week: The Lord of the Rings Ultimate Cut
Hi Everyone,
I know Sunday is not our normal "weekly update" day, but this week it is 😉 the reason is simple, last week the production of P'achakuna was completed and on Friday we received a first copy to review before fulfillment starts (images below). From our perspective everything looks great (strong colors, thick cardboard, nice print…). We are very happy with the result. Tomorrow or on Tuesday Samuel and I will create the game preparation video that explains how to set up the game for the first time and then we only have to wait for the fulfillment to be completed. If everything goes as planned, the bulk shipments to the US/China/Australia will leave the manufacturer's warehouse this week and the European fulfillment will start.
That is also the reason why this week's update is published on Sunday. Tomorrow morning I want to submit the address files for the fulfillment of all European countries. So if you are from Europe and need to adjust your address (because of a move) or want to provide me a save address, now is the last day to do this (with an email to [email protected]). I already announced this last week but wanted to give everyone from Europe one last day to do this. If you contact me after tomorrow morning, I cannot guarantee anymore that your package has not been sent already and that you maybe have to pay return costs (+second shipping costs) in case that the package is returned to us.
For all US/Asian/ROW/Australian (+NZ) backers you will receive address verification emails in August (when your fulfillment starts) so you can but do not have to provide me a new address now.
Here some first images...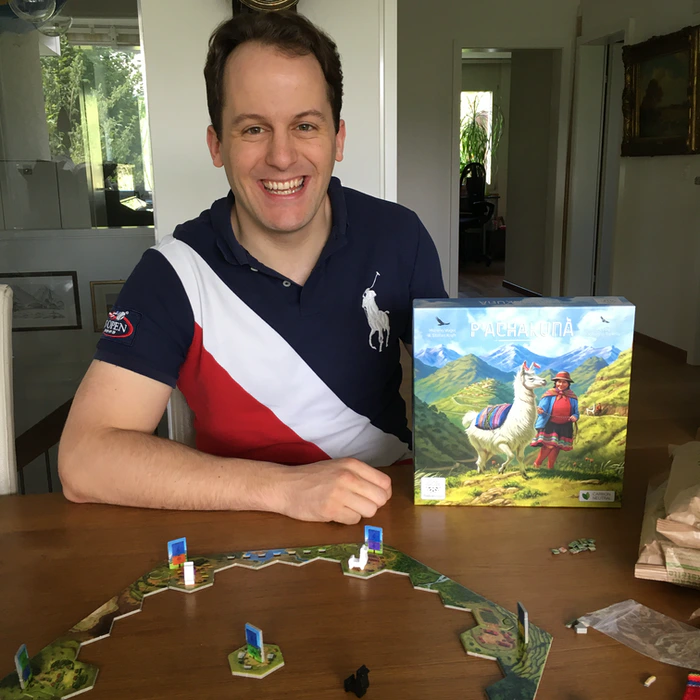 Happy Marc ;)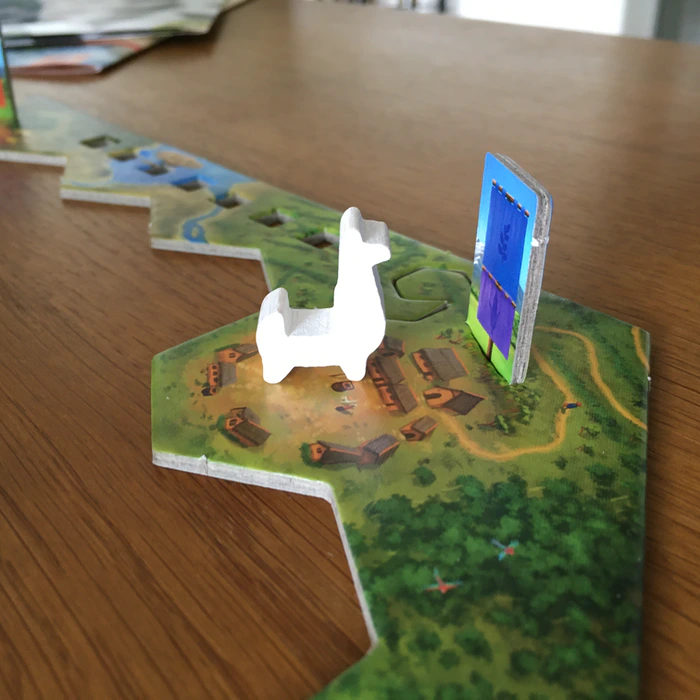 Frame pieces + demand flag + wooden llama meeple :)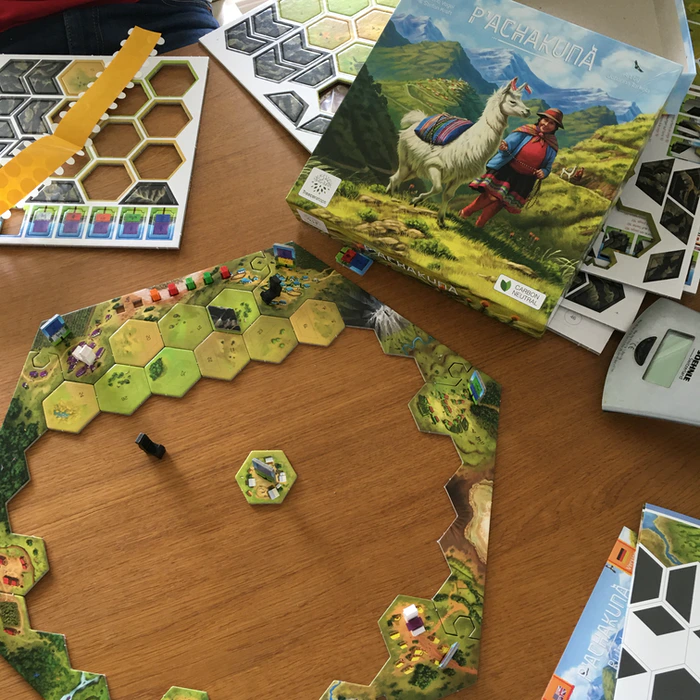 Tomorrow or on Tuesday we will create the video that explains how to put together the board for the first game :)
Then one more thing :) a backer from Scotland asked me if there are other backers from Scotland. Because he would like to activate his board game group again and searches for new potential people to play board games with. So if you are from Scotland and are also interested in playing with new players, please send me an email to [email protected] and I will contact you.
That is it for this week. Tomorrow I will not publish another update 😊 so the next update will follow in 8 days. Have a great Sunday,
With best regards,
Marc & Samuel
PS: If you want to be again part of a KS campaign that cares about the backers and the environment, please consider our newest project "Endangered Species – The World Map".
Back