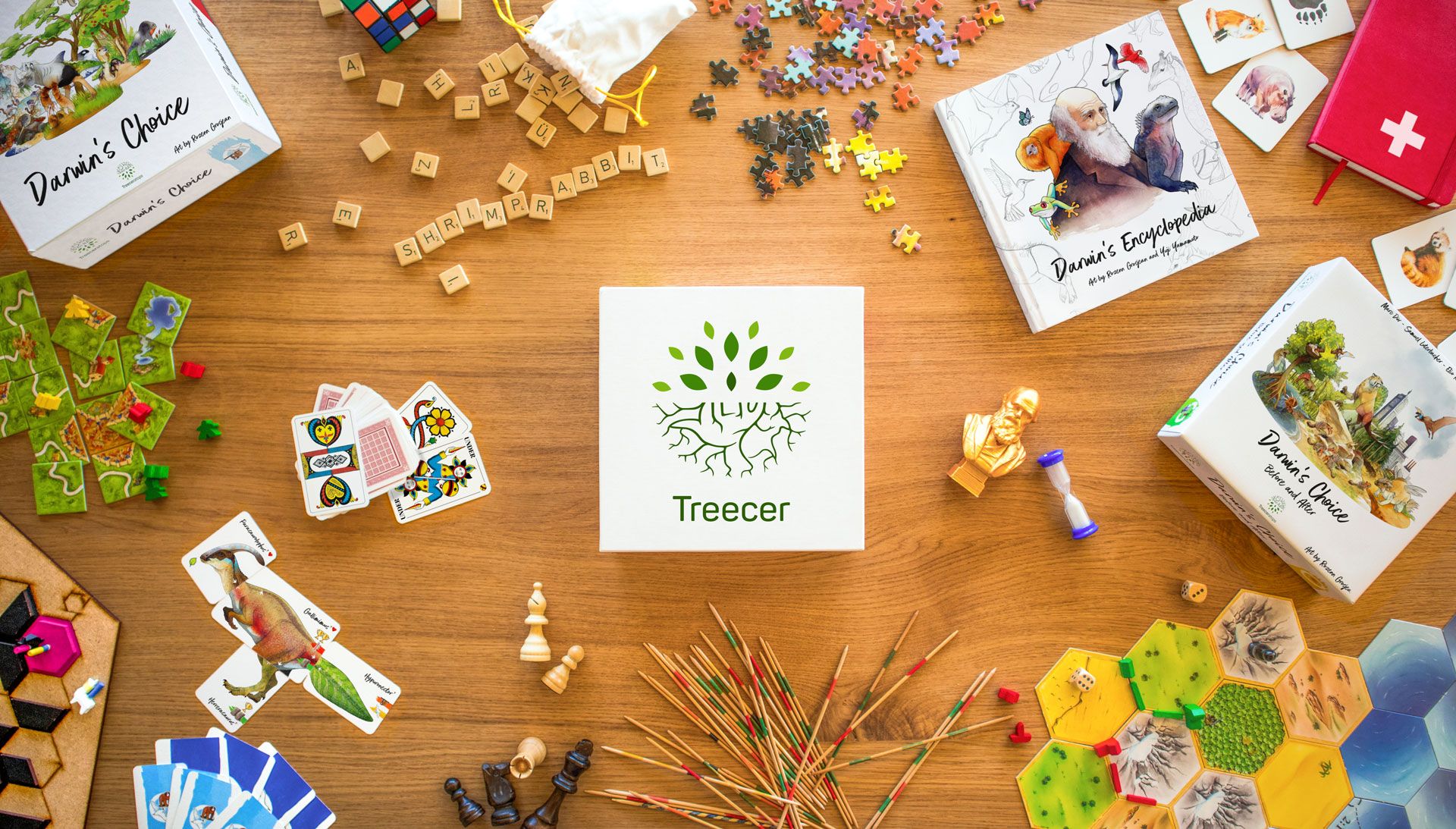 News
Week 3: A bit of everything :)
12. December 2022
Summary
In this update I show the first sketch of the Giraffe artwork and the Fisher's lovebirds.
Rest of the World backers and retailers who are not yet in contact with me, please contact me immediately. (with an email to [email protected])
The next update will be published on January 9th 2023.
Hi Everybody,
How are you? :) ready for Christmas? 🎅🎄
So, what have we done in the last two weeks? First of all, of course, we have organized a lot of things so that we can produce on time in 2023. An important part is that our artists still have to finish some illustrations. For example, here you can see the first sketch for the Giraffe Animal Card and the finished artwork of the Fisher's Lovebirds.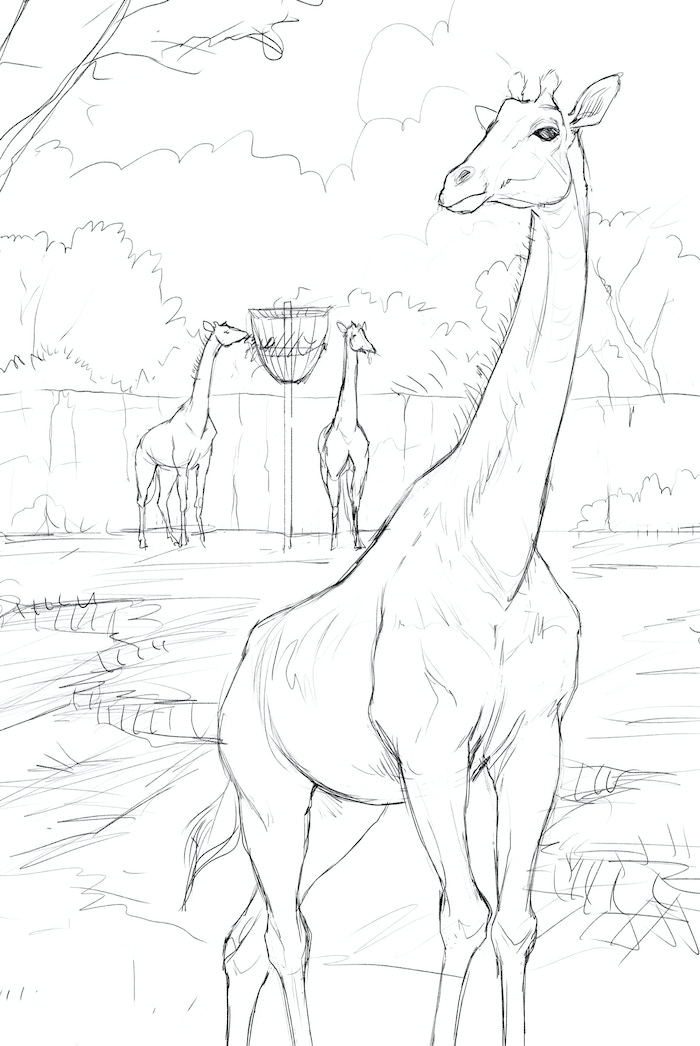 Do you like it?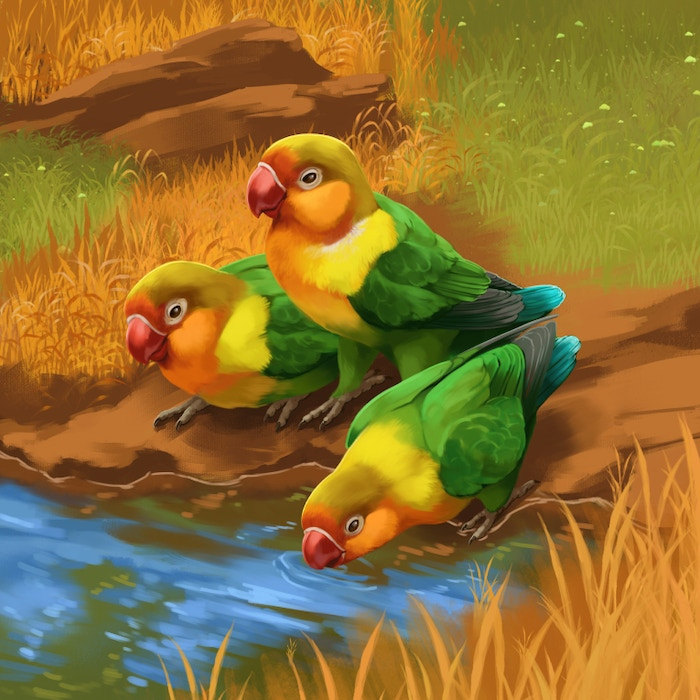 Beautiful work from Nina! She is so talented.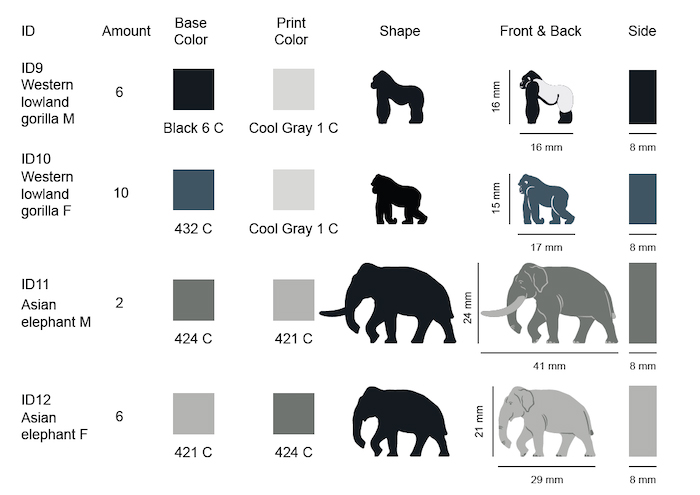 Parallel to what I do, Samuel is in close contact with our manufacturer, i.e. the quote must of course be adapted and everything must correspond exactly to our requirements. Samuel has then, for example, also adjusted the file in which each individual wood component is defined, which looks like this... (so that you have an idea how to submit wood components to a manufacturer)
You can see the number of meeples, the color, the print color, the shape, the size etc. = everything the manufacturer needs to know to produce these meeples exactly as wished..
In addition, I have already contacted all Rest of the World backers, retailers and distributors (that was really a lot of emails/PMs xD). From Rest of the World Backers I needed to know if they are still interested in the game and in which city they live (so I know for how many people I need to organize a group pledge). To the retailers/distributors, on the other hand, I had to present the specs of our offer so that they can now decide if they are interested or not. If you are a retailer or a Rest of the World backer and we are not in contact yet, please contact me with an email to [email protected]
That's why I also have some calls this week e.g. with Microsoft, some distributors and today also with Zatu Games. That was a really good conversation and the chance that we can ship the games for GB also from within GB are very high. Quick question for our GB backers, do you know Zatu Games or their fulfillment service? Are you satisfied with it?
And besides that, there are of course many small and big tasks, which we have also tackled. For example, we send orders from our online store every day (www.treecer.com) or have talked a lot about the plan for 2023. Because as a company, you can't just think about this campaign (and enjoy the moment), but also have to get the next projects off the ground. You see, we will not get bored soon ;)
The next update will be published on January 9th. The reason is simple. Samuel flew off on vacation today. And from next week I have vacations too. Therefore, I would have absolutely nothing to tell on 26.12 (besides that I played a lot of games xD). In the first week of January we are back in the office and then have something to tell again on January 9. After that, as promised, there will be an update every two weeks! I hope this schedule sounds good for you.
Now I just wish you a wonderful Christmas season with your family/friends and a happy new year 2023.
With best regards,
Marc & Samuel
PS: Even during the vacations, I will check my emails from time to time and will answer urgent requests i.e. if there is any urgent issue, your comment/email/PM will still be answered very quickly. All non-urgent requests will be answered when I return.
Back