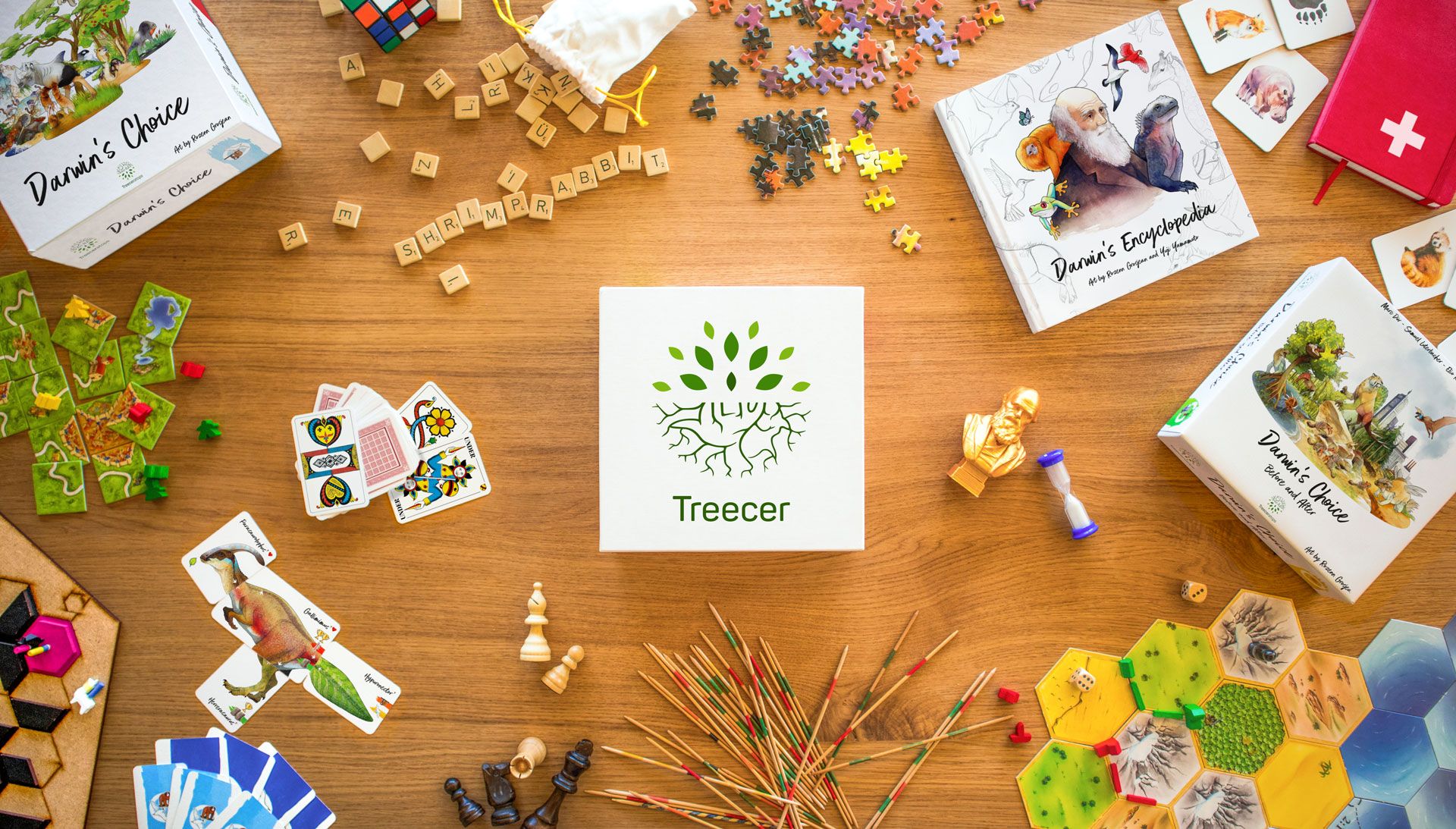 News
Week 29: Manufacturing "side notes" / New KS campaign ahead
21. June 2021
Summary
Production is still scheduled for the beginning of July.
Frank from Ludofact (my direct contact person) tells you a bit more about manufacturing.
Tomorrow (June 22nd) we will launch our next Kickstarter campaign at 10am (CEST), here is the LINK.
Soundtracks of the Week: Broken Crown - Mumford & Sons ; Lovers' Eyes - Mumford & Sons
Hi Everyone,
How are you? :) Did you have a sunny weekend? Today I had my weekly contact with Ludofact regarding the production. Until now the production of P'achakuna is still scheduled for the beginning of July and the closer we get the higher the chances that there will not be another delay. They also told me that even if there is a delay that finishing the production within July is guaranteed (unless a truck with finished components catches fire -> I told them to please guard all the trucks ;). As soon as the finalization of the production has started, I will provide you all information regarding fulfillment, address verification, shipping duration etc.
Side note: Manufacturing in Europe definitely has disadvantages e.g. it is more expensive (for small numbers) and "special" components are not easy to get, but particularly this year it also shows that it has many advantages. Because if we would have produced P'achakuna in China we could most probably wait some more months. In several harbors e.g. Shenzhen work has come to a complete standstill due to Covid outbreaks. Several tens of thousands of containers are blocked in China and this may have an impact until after Christmas. 3-4 weeks of delay is annoying, but a minor thing against this.
In last week's update (HERE) I showed you some videos about production and explained some differences between a production in China and Europe. My direct contact person at Ludofact (Frank Jäger) sometimes also reads my updates and this time he sent me some comments on the videos, which I want to share with you now :)
This was the video of a Chinese production faclity I showed you last week...
https://www.youtube.com/watch?v=vjP-OVau-RAAnd now I give the floor to Frank…
A few comments on manufacturing in China:
This is very funny, because I visited that factory :) I remember the floors and layouts. But P'achakuna is not made in China, so let me point out a few differences. I will be doing that with a video, too, this one:
https://www.youtube.com/watch?v=uvrmG7G7XqUPlastic coating (0:40, China Video): that is a varnish, like UV varnish. In China instead of applying a coating directly inline with the offset printing they apply coating in a separate step. Modern printing machines (see the "Made For Play"-video at 9:37 to 9:55 and ar 10:55 to 12:35 to see such a machine running) have a step included in the printing after the colours are applied.
The cards shown at 0:57 in the video from China are from the game Gloom by Atlas Games, in case somebody wonders.
From 1:00 minutes on (video from China) you see a green machine. It is used to punch cards, but the same machines are used to produce punchboards, too. You see a few differences to European production: much smaller print sheets, punching, but no collation, that is done in a deparate step manually, the cards then have to be punched another time which they call "rounding the edges". The cards are pushed through a knife and punched out of a frame, not only the corners. And then the cards are packed in yet another step.
If you want to see a European machine that does the same thing - in goes a large sheet, out comes a packed deck of cards - see the "Made For Play"-video starting at 13:35 minutes (until 15:05).
For punched boards that green machine is actually quite accurate, only if you have 4 boards in a game, you need four machines and four people and several seconds to punch a set for your game. In Europe, we have bigger punching machines that punch all four boards at once in a fraction of the time. If you wanto so see a Europan way of manufacturing punchboards, see the video above at 21:23 until 22:40.
Box making is the same. You see a lit of manual labour in the Chinese video. You will not be surprised that the procedure in Europe is again different. See the "Made For Play"-video at 25:38 until 28:04.
… And here I am back :) thanks Frank for these comments and for reading my updates, that is most appreciated.
Tomorrow (June 22nd) at 10am (CEST) we will launch our fifth KS campaign "Endangered Species – The World Map". Here you can find the campaign LINK. As mentioned before, the campaign will feature a high-quality, 3000-piece jigsaw puzzle and a large art poster. The illustration created for these two products shows over 360 endangered species in their natural habitat 🐼 and was created by 9 artists.If you know animal and/or puzzle fans it would of course help us a ton if you could spread the word about our campaign (in this Dropbox you will find many images that you can use). And if you want to join, every single CHF is always most appreciated, because it shows new backers that they can trust us and helps us one step further to make these new creations reality. In any case, thank you so much!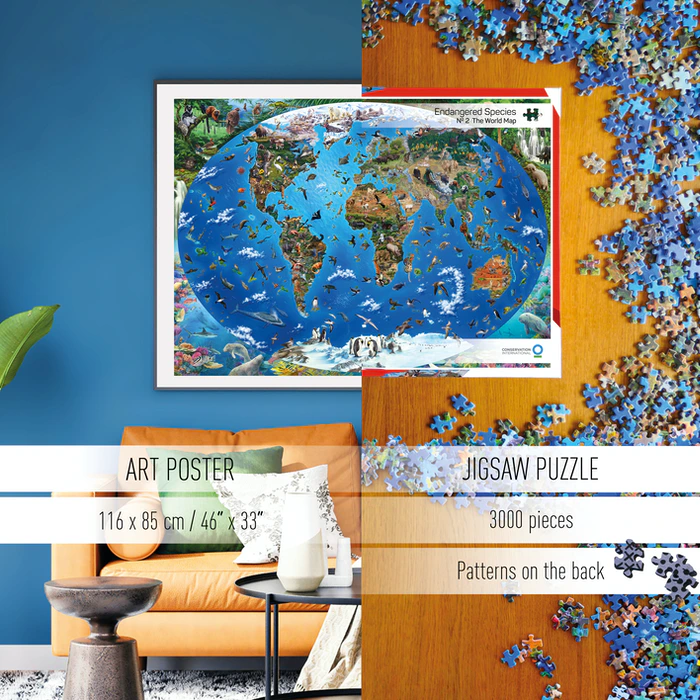 The two products of the campaign :)
That is it from this week, fingers crossed that we will soon have P'achakuna in our hands. Samuel and I are both overly excited for this moment! 😊 Have a great week, see you (maybe) tomorrow.
If you have questions, want to report a move etc. just send me an email to [email protected] Thanks :)
With best regards,
Marc & Samuel
Back