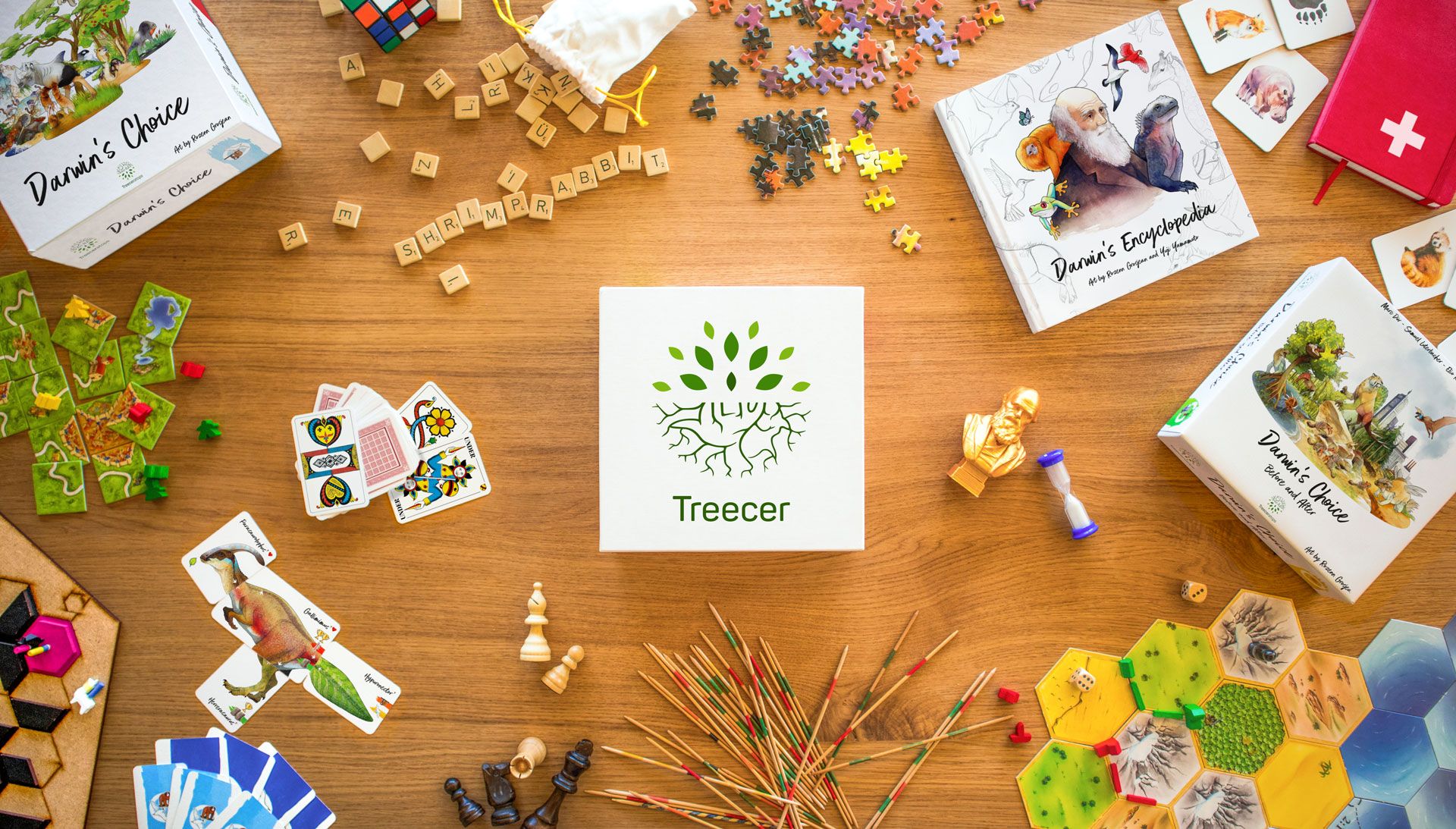 News
Week 21: Behind the scenes – Social Media Marketing
26. May 2020
Summary of the update:
Remember to provide your name here (voluntarily) if you want to be mentioned on the Thank You page.
Please check your personal message. Marc wrote to 20 backers, which still didn't fill out their pledge.
Marc is organizing the whole shipping, more information will follow in the next update.
I will provide you a behind-the-scene peak concerning our (Facebook-) Marketing.
Soundtrack of the week: joji – Gimme Love
Dear Backers,
I hope you are all doing well. After Marc was able to give an interesting insight into our company in the last two updates (both about our revenues and expenses), I would like to give another "behind-the-scenes" insight this time. Today's update is all about our marketing on social media.
But first I would like to discuss some other relevant points. I would like to remind you that if you want to be listed on our thank you page, you should sign up for this list HERE. Some people have asked us why this is done in this way. This is relatively easy to answer, we respect your privacy and without your consent we will certainly not show any names online :)
Last week Marc asked for people who could help with the translation of the rule book into French, as the person originally intended to do so unfortunately had to cancel. I must admit, we were positively surprised how many volunteers signed up for the translation! Thank you very much for your ever-supportive attitude, we really appreciate it!
This week Marc has been concentrating on organizing the shipping, which will start in the near future. At the moment, he is comparing different offers about bulk shipping. In the next update, he will most likely explain to you in detail what this means for the project and present you a first shipping schedule.
Marc mentioned recently how we set up our budget for the different marketing platforms. An important and increasingly important channel is social media – Facebook to be precise. Although I'm not a very active social media user (and Marc doesn't even have a social media channel), social media is interesting as an advertising platform. It has an essential advantage compared to other advertising platforms (e.g. banner ads on various board game websites): I can define the customer groups to whom I want to show my advertising very precisely. Facebook knows the interests and behavior of individual users and companies with the appropriate strategy can improve the efficiency of their advertisement.
What does this mean for us? How can we make our advertisement more efficient?
Facebook shows me that 2'100'000'000 people, who are above 18 years old are on Facebook (that's a quarter of the total population!). According to Facebook, there are 105'000'000 people interested in board games worldwide, with people between 18 and 35 years of age making up the largest share. More than half of them are English speaking. 56 % of the people interested in board games are male. Pretty impressive, what information Facebook is able to show me but also a little scary I have to admit. How many people are there now who are interested in animals? According to Facebook, there are over 513'000'000. That's a lot. How many are interested in Kickstarter? 29'000'000 users.
What I can do now is to define a customer group that contains the intersection of the three areas (board games, animals and Kickstarter). Now there are "only" 6'400'000 people I reach, but a very specific customer group that we think might be interested in our project. Here, the same applies as for other sales channels: the better you know your customer, the more successful your advertising will be.
In the following section I will explain three strategies with examples that we use for our Kickstarter campaigns:
Split-test
When I know to whom I want to show our advertising, there is still the question of what exactly I want to show to the people. Here you have to trust your intuition and try to put yourself in the position of your potential customers in order to design the most interesting advertisement for the respective customer group. With the implementation of a Split-test, you can play several advertisements against each other and Facebook evaluates statistically after a few days, which one was the most successful. This allows us to try different approaches. Looking at the pictures below, you can see an example of a Split-test, which we did for the customer group interested in board games, dinosaurs and Kickstarter.
A Split-test with three different advertisements. The winner was the advertisement at the lowest position :)
Now that we know which advertisement is the most efficient, I know which advertisement I should focus on.
Optimizing click rate
In recent campaigns, we have been able to make further gains in this area thanks to the exchange of knowledge with Marc's brother, who has worked in the marketing industry for many years. Thanks to certain settings, we can have Facebook optimized according to certain "actions". For example, we can have Facebook optimized for clicks. This means that when someone clicks on our advertisement (e.g. shows interest on our product), Facebook tries to learn what characteristics this person has in common with the other people who clicked on our advertisement and tries to focus more specifically on this customer group. The longer the Facebook advertisement is active, the more efficient it should become. The optimization for certain "actions" is very practical for advertising online shops, because Facebook can search and focus on people that are similar to those who made a purchase.
Retargeting
As the name already explains, retargeting means that people who have already been in contact with our advertisement are presented with our advertisement again. This is quite useful in certain situations e.g. in the end of a campaign or if you make a change in your online shop (e.g. new product, discount,…). Or another example from this month: Due to the Corona crisis, we are at the moment unable to send orders from our online shop internationally. It's a pity if people are interested in a specific product, already put it in the shopping cart, but can't buy it. With retargeting we will be able to place advertisements saying that we can ship internationally again (in June or July).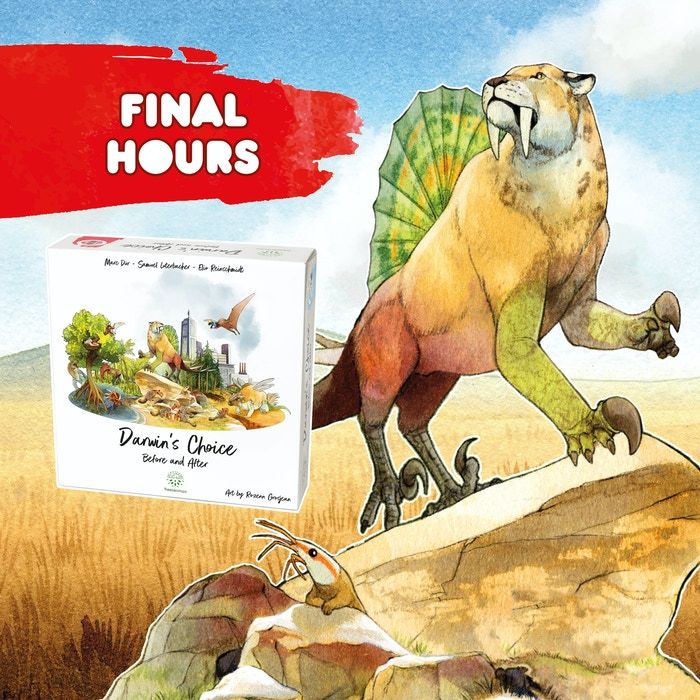 Since we knew from the Split-test which picture performed best, we used a similar image for our "Final hours" advertisement.
As you can see, the possibilities for retargeting are indeed very diverse. But you also have to be careful with retargeting, one should not annoy users over and over again with the same advertisement. Otherwise the effect will be negative in the end. This is why we use retargeting very conservatively and only if we see a real benefit for the user.
Since we are a small company with a limited budget, it is important for us to be efficient with our advertising resources. That's why we are also glad that we only show our advertising to those who might enjoy our games. Marc and I sometimes get annoyed about advertisements that don't match us at all. When I receive an ad for a lipstick, it feels like a waste of time for me XD. But I do react differently on ads that are about interesting new Kickstarter board games. Sometimes I'm also glad that I'm informed about the current status of certain campaigns or to see what other board game companies are doing in terms of advertising. In the end, it's up to everyone to decide if they want to have a look on the advertisement or just ignore it :)
Finally, I can also explain something about the numbers: Often we are in a range of 2.5-3 ROI (return on investment), i.e. for every franc invested, we get 2.5-3 back. Of course, you have to consider that the effort is not paid in this calculation and certain fees are deducted from a purchase via Kickstarter. Nevertheless, the final result is positive. For future projects, we also see potential to get even better values. We really always try our best to get better, it is not different in the area of marketing and social media :)
Even if it is a bit more text, I hope you enjoyed this Behind-the-scene information. Social media might seem a bit boring at first sight. But from a marketing perspective it is a very exciting field with a lot of possibilities :) I hope I could show you this a little bit.
If you would like to see more behind-the-scenes information and pictures about us and our company on a regular basis, I would also be happy if you would join our community on our social media, which I'm in charge of. In case you are interested we are active on:
Facebook
Instagram
Twitter
Of course, I don't want to withhold an animal video from you in my update. The following is one of my favorites. Unbelievable recorded scenes, which are supported by sensational music! I really love it :)
Wish you all a nice Sunday and hear each other soon again :)
With best regards,
Samuel, Marc and Elio
Back