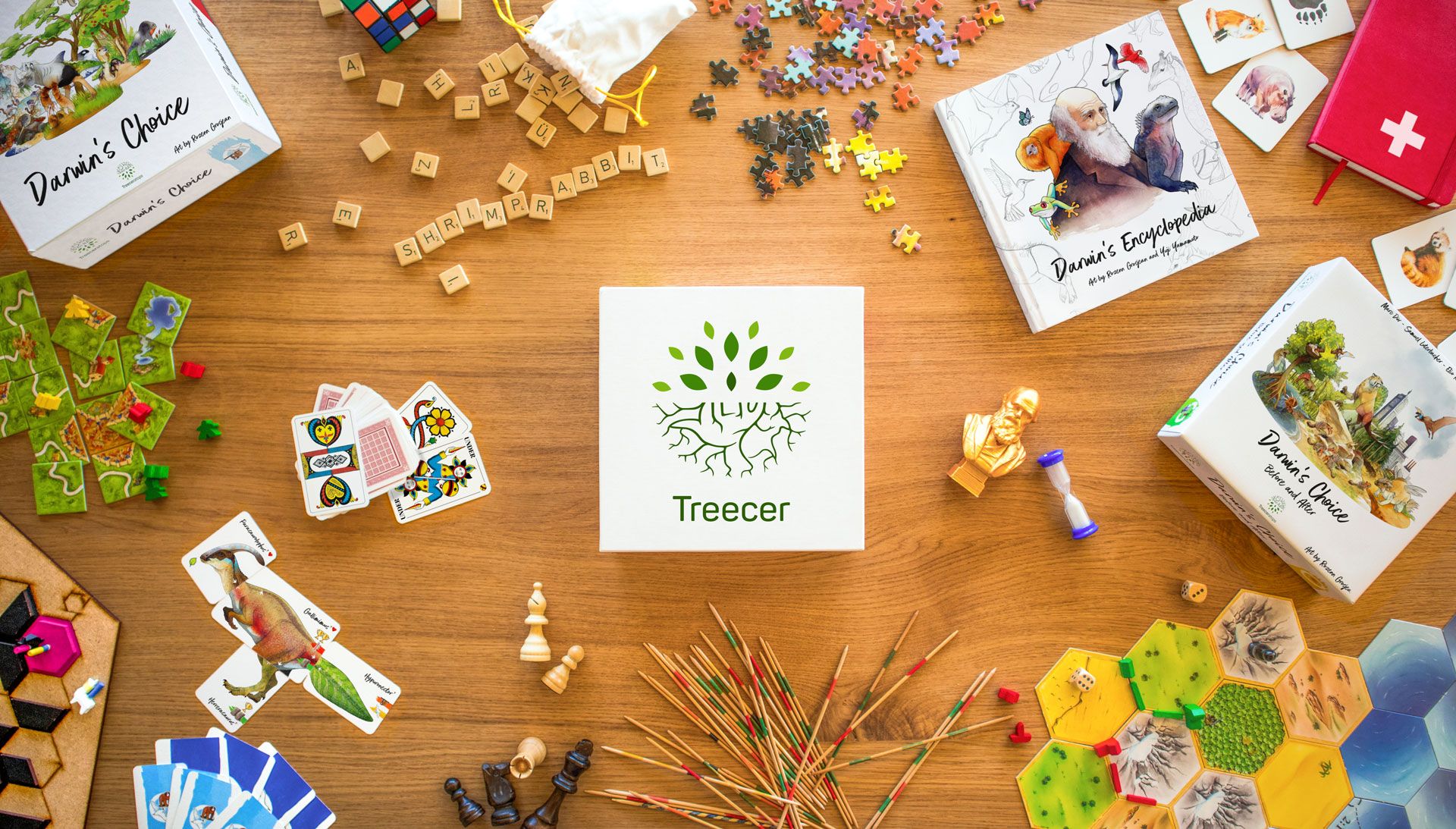 News
Week 2 - Sketches/Tabletop Simulator :)
14. December 2020
Summary:
I am currently working with Johanna on the "natural dye" symbols for the rulebook.
P'achakuna will very likely be digitized on Tabletop Simulator and Tabletopia :)
Soundtrack of the Week: Carlos Rafael Rivera - The Queen's Gambit
Hi Everyone,
How are you? 😊 Are you already in the Christmas mood? Samuel and I are really looking forward to our two weeks of Christmas vacations, but at the moment we are still working 24/7, i.e., packing/sending Christmas gifts for our online store, finalizing/completing many small tasks, a lot of organization and planning for P'achakuna (e.g., talks with the producers, Suyana etc.) and setting up the plan/agenda for 2021. In the next 1-2 days I will for example visit the office of Suyana (with a mask ofc) to plan the next months and to do a quality control of the llamas and bags. Until now everything was top notch :)
A small thing I am working on with Johanna are the small colored drawings (in the style of the cover) of the natural dyes, which are shown in the rulebook. Today Johanna sent me the first sketches, which I like very much. In the next update, I can probably already show you something colorful 😉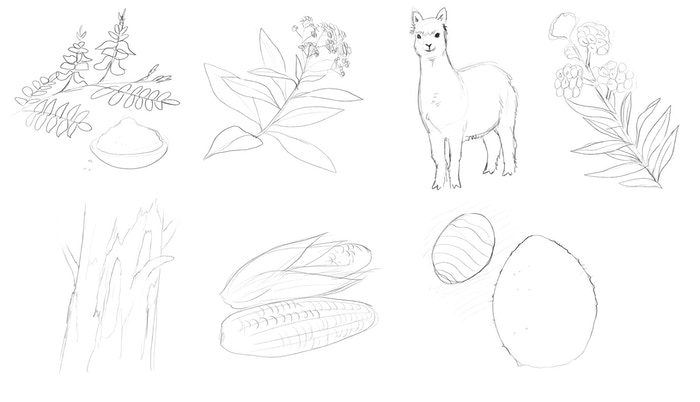 I am already very excited to see these icons drawn in the quality of the cover, Johanne is an incredibly talented illustrator.
One of our backers (Alexei) is currently working on the digital implementation of P'achakuna in Tabletop Simulator. He is doing this completely voluntarily and just approached us with this incredible idea, thank you so much for that! This way you might be able to play P'achakuna online with your friends soon 😊 Here are some screenshots of Alexei's fantastic work!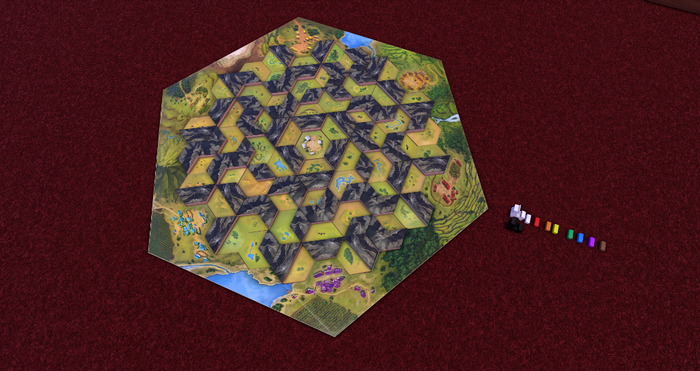 It looks very realistic :O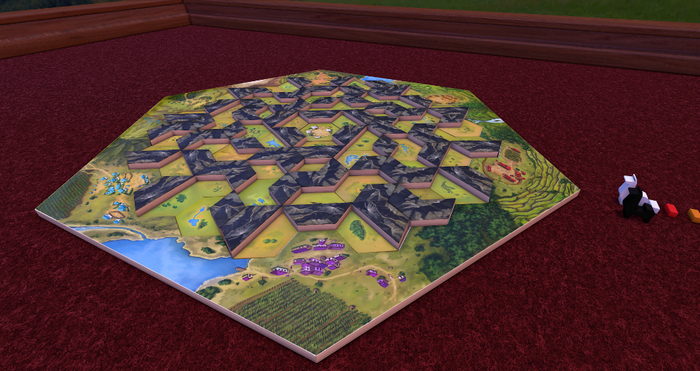 Nice!!! :D
In addition to Alexei, the team from Tabletopia has also contacted us i.e., therefore there is a high chance that you will soon be able to play P'achakuna also on this platform. Especially during this horrible pandemic Samuel and I think it is wonderful that we can offer you P'achakuna in digital form a bit earlier (of course for free, i.e., we earn 0 USD on these digitalization).
As announced in a previous update :), I am on the team responsible for updates and Kickstarter comments/personal messages/mails, while Samuel is managing our social media and publishes 1-3 posts every week. If you are active on social media, Samuel would be very happy if you could follow our channels - FACEBOOK, TWITTER and INSTAGRAM. Thank you so much :)
That is it for this week, as I said, there is sometimes more and sometimes less to report :) Thanks for reading and have now a nice pre-Christmas week :)
With best regards,
Marc & Samuel
Back