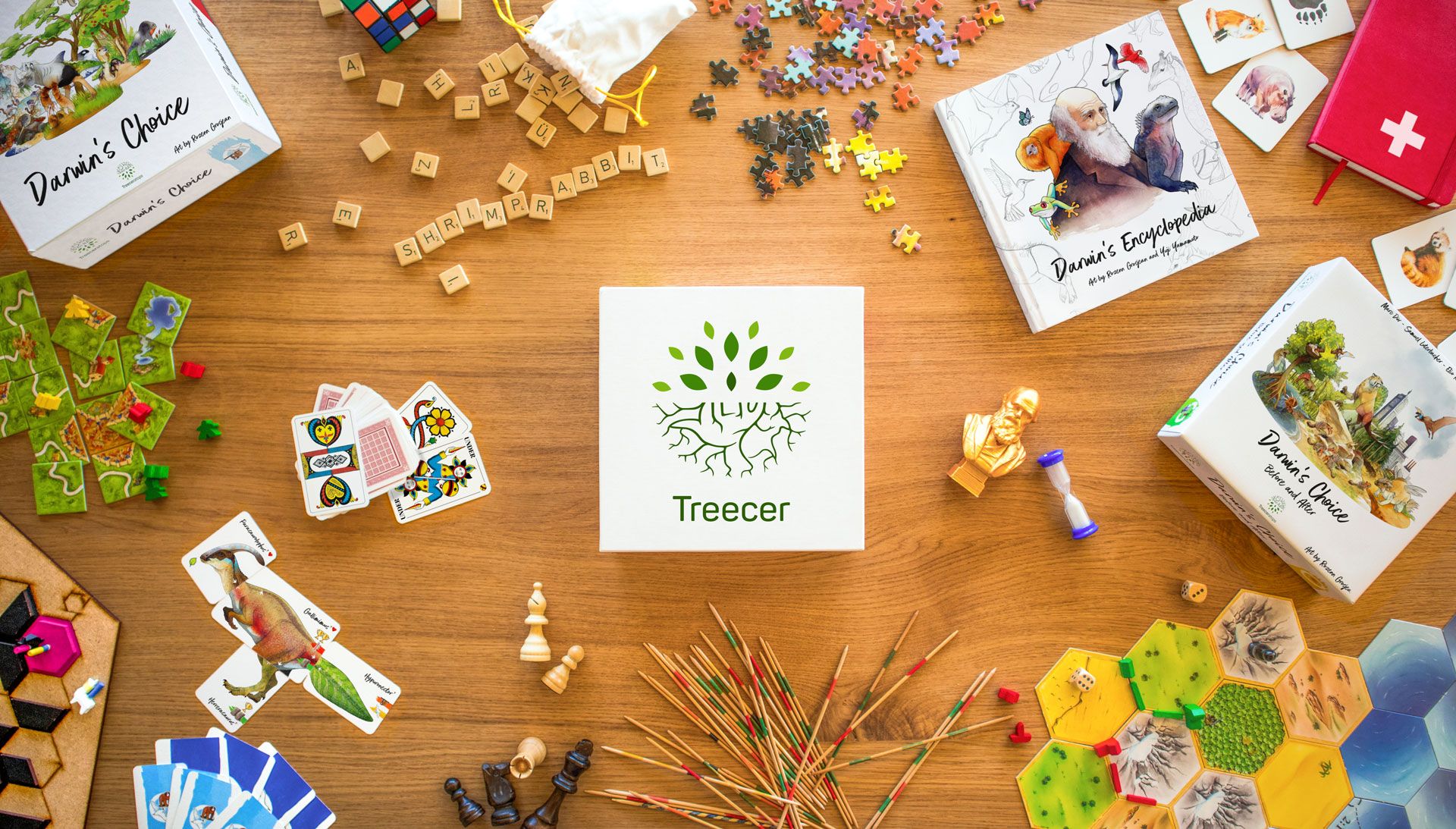 News
Week 17: The Encyclopedia is ready for production
05. April 2020
Summary:
Hi Everyone,
I hope you all had a good week despite the Corona crisis and that you are all healthy :) I know, times are very crazy right now, but nevertheless we will continue working on our projects. No matter what happens, the weekly update will be published in time :) we are Swiss, our punctuality is sacred to us.
This week we worked really hard. To be honest, it was actually non-stop i.e. Samuel and I were busy every day from 8:00 in the morning until late in the evening (1:00-2:00; the weeks before weren't any better to be honest XD). Now we are really knocked out, but the Encyclopedia is ready for production (both versions, English and German) and we are very happy with the result :) on Tuesday we will receive a letter with some paper samples (from the producer) so we can choose the perfect paper for the books and then we send the files to production on Wednesday. By the end of April/beginning of May everything should be finished and ready to ship around the world. I'm extremely proud that we managed this in time!
Normally we Swiss are a bit "reserved", but in this case I can honestly and confidently tell you that we put an incredible amount of work into every single detail of this encyclopedia and always went the full way. This is true love; I can guarantee you that. The best way to see this is, for example, with the food icons. There is a total of 51 food icons! Some of them were used only once and yet it was important to us not to make any compromises: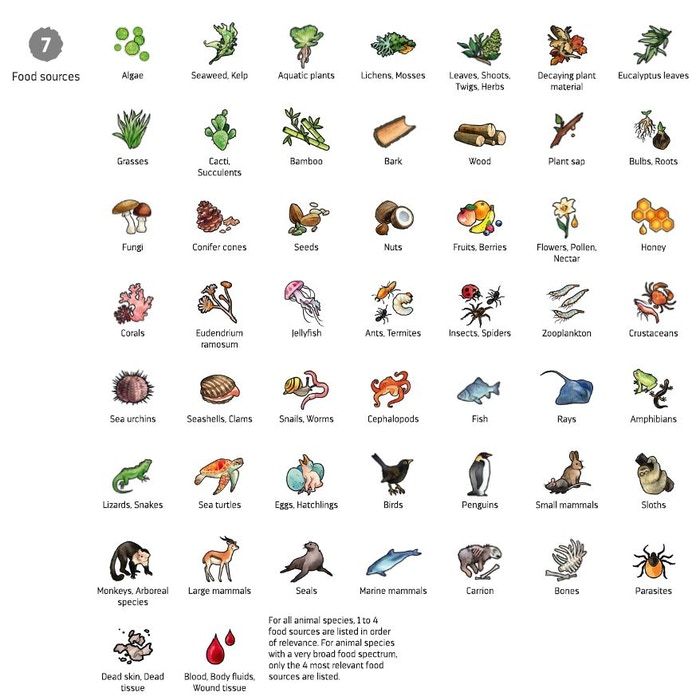 Samuel and I went over everything again this week from A-Z. We read through both the English and the German version two additional times. If you do this exactly, it takes a full day or even 1.5, because there are 172 pages. We also checked all the facts again, unified abbreviations, standardized the spelling, checked everything for consistency, etc. It was really "the pain"! We now really know the book by heart, and I can't see the text anymore. The book and I now need some weeks apart from each other. We have seen each other too much in the last days. It's beautiful and I'm so proud with the result, but it's haunting me in my dreams XD for perfectionists like Samuel and me, it's hell. It was fun, but now I don't want to read anything for a few days, letters make me feel sick… Oh no, the update also consists of letters, help T.T
A gigantic thank you I especially have to say to Samuel. There is no other person in this world who would go through this with me, who works so exactly and conscientiously! Sometimes he is even crazier than me with his perfectionism. He is really a true best friend! And even if we are totally knocked out, we can always laugh together :) we never run out of humor/jokes.
Important: Because there are 172 pages, with hundreds of elements, texts, etc… there will certainly be some small errors in this book that we have not discovered. It is simply impossible to be perfect, but we have honestly done our best to come as close to it as possible. So, if you find a typo in the finished book, just report it to us, so that we can get better :)
Normally we would now celebrate this moment with a delicious meal in a restaurant, after so many weeks of work, but unfortunately all restaurants are closed at the moment :) But as soon as all restaurants are open again, we will be ready :)
The last time I wrote the update i.e. two weeks ago, I told you about Diana and her ko-fi campaign. A lot of you have helped her :) we haven't quite reached her goal yet, but the "thing" that counts, is that so many of you helped. Thank so much, I truly appreciated that! Your trust in me and our team means the world to us.
One final thing… As with the base game, the expansion's rulebook will be translated into many languages. The rulebooks will again be available for free download :) For these languages I already found a translator: Turkish, French, Chinese, Brazilian Portuguese, Italian and Spanish (and of course English/German, but that's logical, because we did them). Many thanks in advance to all helpers, who again take their time to translate the new rule book for us! Without you this would not be possible, thank you very much! The only two languages of the base game for which we haven't yet found a translator for the expansion are Swedish and Japanese. If someone has the time and desire to help us with these languages, she/he is very welcome to contact me by sending an email to [email protected] :)
Now I just wish you a good start into the week :) and thanks for reading!
With best regards,
Marc, Elio and Samuel
PS: Interesting video, but also strange and funny, I just have to say "Robo Hare" XD
Back