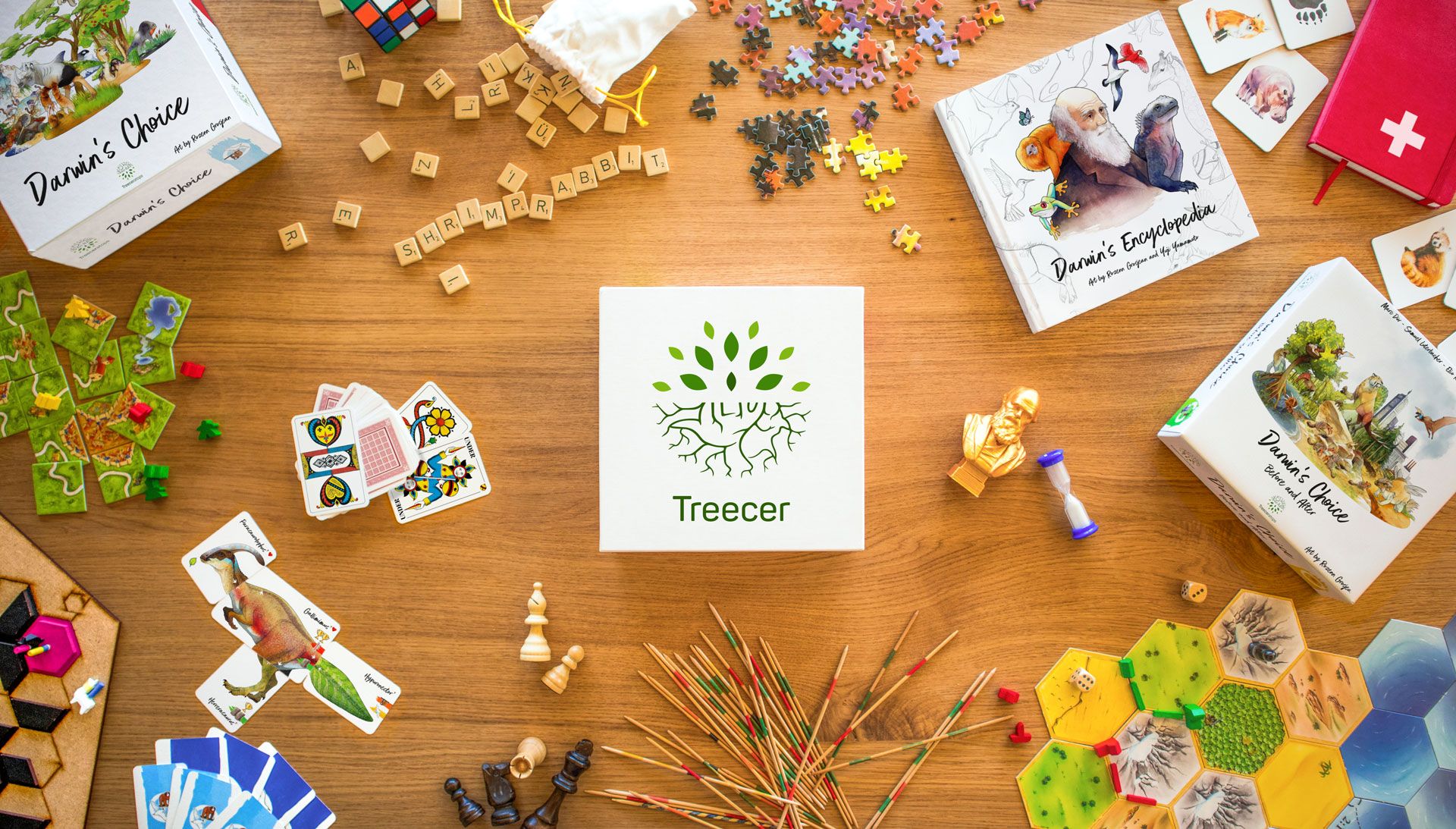 News
Week 10: Many things xD
08. February 2021
Summary
Please check your inbox and spam folder after reading this update, over 500 backers have not yet completed the Pledge Manager.
The Pledge Manager is expected to close at the end of February, but you will be able to adjust your address until 1 week before the fulfillment.
Retail backers will hear from me this week, sorry it wasn't possible last week. If you only pledged 1 CHF as a retailer, get in touch with me.
Johanna has finished all the natural dye icons :)
P'achakuna is now playable for everyone on Tabletopia, HERE.
Next week I will write an update about shipping and pricing :)
Soundtrack of the Week: ACDC POWER UP FULL ALBUM
Hi Everyone,
How are you guys doing, did you have a good week? :) Thanks again to Samuel for stepping in last week, that was really nice because I would not have made it in time. This week I have a lot of little "things" to report, next week I would like to write a "behind the scenes" update where I explain the mechanisms behind the shipping costs and pledge prices in a KS campaign i.e., why certain campaigns have higher prices than others, why certain regions are more expensive and so on. :) I think this could be interesting for all of you. But now to this week's update...
The Pledge Manager is now at 89%, which is great, but there are still about 500 surveys missing and that is a lot. After this update I will send an invitation to all who have not checked out yet. Please check all your inbox and also the SPAM folder of your KS mail address. This is important because if you do not fill out the Survey/Pledge Manager, then I do not have your shipping address and cannot send you your pledge. Thank you so much for checking your inbox/spam folder and for filling it out, I really appreciate this!
Last week some wanted to know when the Pledge Manager will close. It is planned for the end of February. I would close it right away, but as I said I am still missing 500 people xD and according to my estimation I will have to "chase" these people for a few more weeks i.e., end of February is realistic. I will definitely announce it a week before though. Additionally, you have until 1 week before fulfillment to still adjust your address and in certain regions you will also receive an address verification email beforehand. Just read my updates or at least always the summary at the top, then you are always up-to-date.
Then to all retail backers. I know we wanted to contact you last week. For the same reason I could not write the update, we could not do this either, there was an emergency and I had (and wanted) to be there for the corresponding person. This week you will definitely hear from me via email though, because we would have actually been ready last week. Just one more little thing, I noticed that one retailer only pledge "1CHF" instead of "5CHF" (the pledge level does not matter, but the amount does). This makes it very complicated for me, because I just filtered for all 5 CHF backers. So, if you are a retailer and you only backed with 1CHF, send me an email to [email protected], otherwise you won't get the retailer information because I can't ask every single 1CHF backer if they are a retailer or not.
Last week Johanna has finished the last icons of the natural dyes 😊 they look great! I am very happy that we have unlocked this small but beautiful Stretch Goal. It will add a lot of value to the rulebook.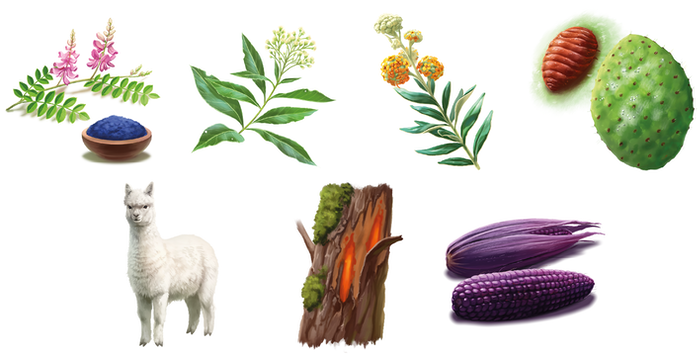 Which one do you like the best? :)
Other than that, I am visiting Suyana again this week to pick up lots of little llamas and fabric bags again :) Suyana is perfectly on schedule, that is great. Anyone familiar with the board game industry knows that it is tremendously hard to get anything produced right now, and the wait times are enormous. All because of Corona! But do not worry, we noticed this early enough and booked our production spot already in December. The games should be ready by the beginning of June. If we had not done that, we would probably be in Q4 2021 by now O.O Experience always helps ;)
During the KS campaign for P'achakuna, Tabletopia contacted me because they wanted to bring P'achakuna to their platform. Now they have found the time to implement it. You can immediately play P'achakuna there with your friends without spending 1 USD. The big advantage of Tabletopia is that you do not have to buy it like Tabletop Simulator, but you can play it right away. The functionality of this "mod" does not come close to the perfection of Alexei, who implemented P'achakuna on Tabletop Simulator, but it is still very nice and as I said 100% free. Have fun :) here the LINK.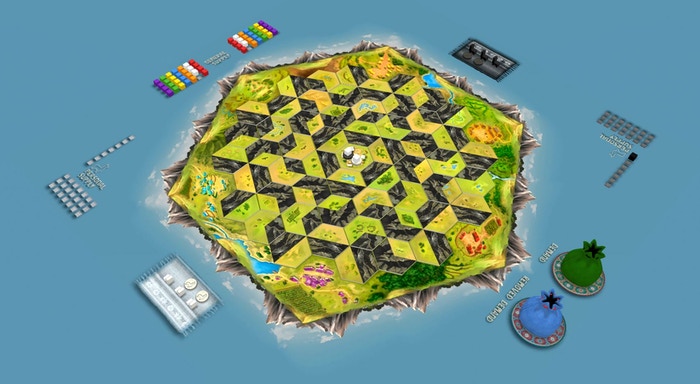 The game has a pretty look on Tabletopia.
And then one more thing in the end and this for a reason 😉 because it needs real passion and interest into the topic to read the full update xD in the last weeks and months many boardgame designers approached us to help them with their games (many also from Switzerland). What they need most are play testers. That is why we created a FB group yesterday and started inviting everyone today. With this we want to help them to get further and that they can help each other, because if everyone tests with everyone, that is already a lot of sessions. So, the group is for board game designers (professional or just for hobby) and people who like to help others with their games, like to playtest and have no problem doing this digitally (i.e., TTS or Tabletopia). If this description fits you, then we would love to have you on board as well. HERE is the group.
That is it from this week 😊 next week as I already announced I will focus on "Shipping Costs and Pricing". Would love to see/read you again then. Have a great week and you know where to find me ;)
With best regards,
Marc & Samuel
Back