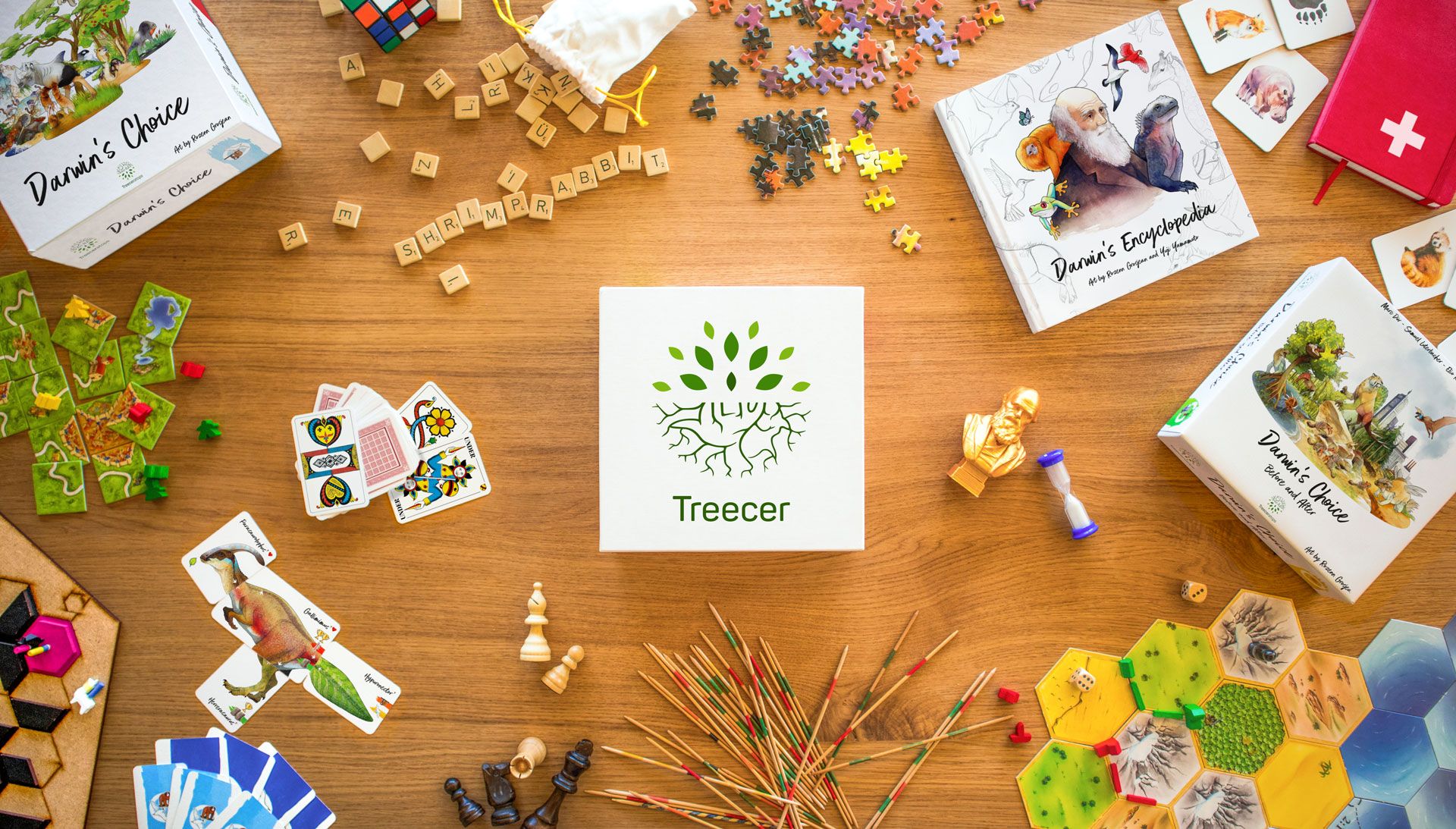 News
TWC Week 10: I had the first two puzzles in my hand :)
21. September 2020
Hi Everyone,
I hope you had a great weekend. We were working as usual, but this is nothing new XD so let us talk about something new…
On Friday I received the first two puzzles from Ludofact (see pictures below). We always do this on a printrun i.e. before we send something internationally, Samuel and I want to make sure that the products meet our quality standards. And I can tell you that you will definitely like these puzzles :) As always with Ludofact, the print quality is 100% "on point", everything is sharp, the colors are strong, intense, and bright. This is exactly how we imagined it to be, which means we are very happy with the results.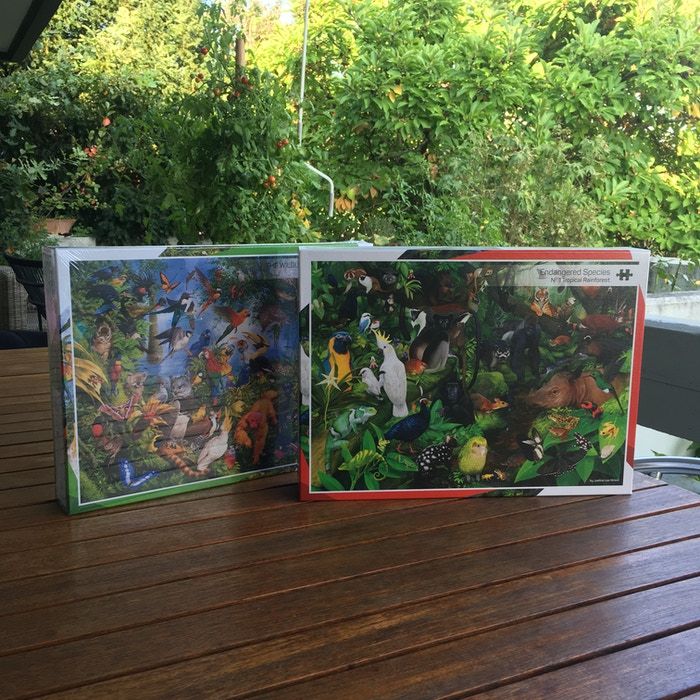 Two puzzles on my green terrace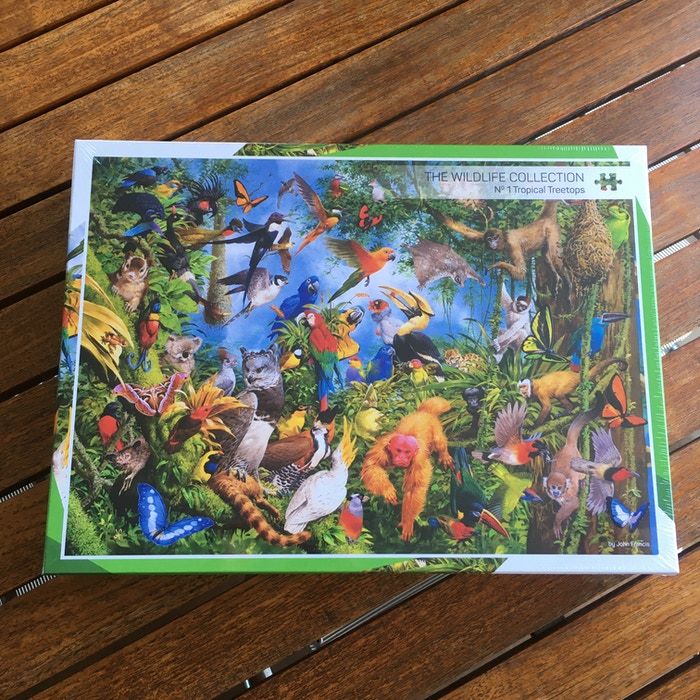 The puzzles look definitely better in reality than in these photos xD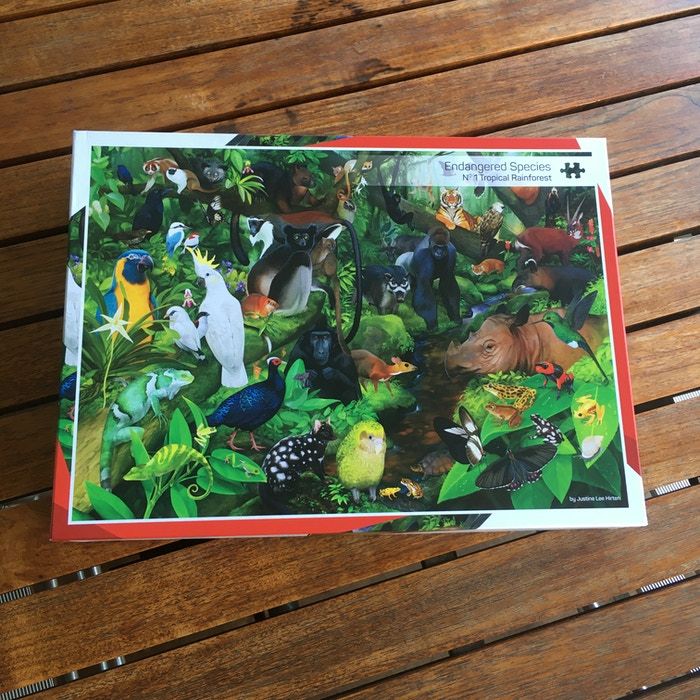 I love this artwork, Justine has done such an amazing job for this :)
This week I will now organize all international shipping to enable as many backers as possible to get their puzzles before Christmas. But to make this possible we also need your help, please fill out the Pledge Manager! All those who have not done this yet, received another mail from me yesterday. We now have about 89% completed surveys! 90-95% would be optimal to plan the fulfillment :) So please, take your time, think about whether you have already filled out our Pledge Manager or not (i.e. whether you have already selected your puzzles and given us your address; if you supported us with less than 10 CHF, you don't have to fill out the Pledge Manager).
Then, as always, an exciting animal video, this week even two :) If there are absolute climbing specialists in the animal kingdom, then Sifakas (Tropical Treetops, upper left puzzle "The Wildlife Collection) are definitely one of them :)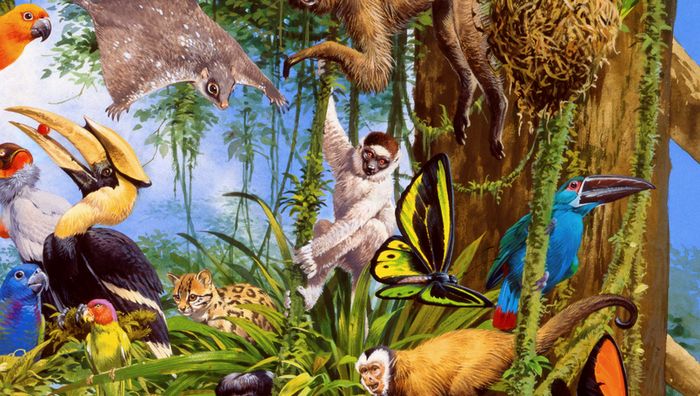 These wonderful creatures are amazing climbers :)
If you follow my updates to "Darwin's Choice - The Final Campaign" you already know this second video :) for everyone else, have fun!
Video Of Sifaka Lemurs jumping around
Have a good week and please fill out the Pledge Manager!
With best regards,
Marc and Samuel
Back