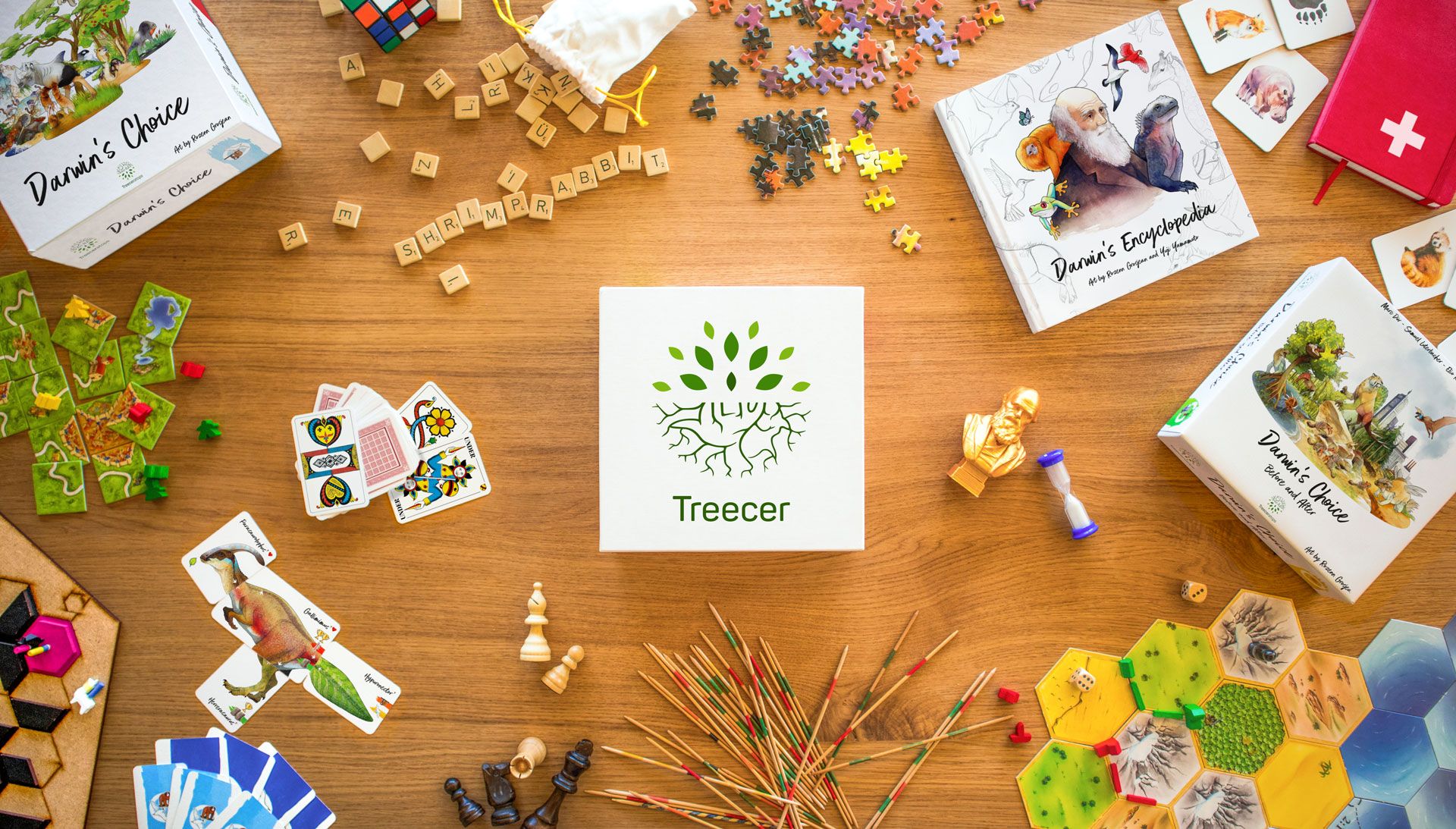 News
TWC Week 1: Working on the Production files
19. July 2020
Hi Everyone,
I hope you enjoyed your weekend 😊 Thanks again to each and every one of you for supporting this campaign, we are still incredibly happy that we really made it within the time frame. Wow, just incredible :D
There are still problems with the payment of 10 backers. I would be very grateful if each of you would quickly check your Kickstarter personal message and email inbox. If there is a problem with your payment, you have received another mail from me today.
Then another important side note :) if you know somebody who missed the campaign or couldn't support it (because e.g. he/she doesn't have a credit card etc.), such people can preorder the puzzles on our website in our online store for a limited time (Here is the LINK). We are of course very grateful for any further support, because with 50k we achieved exactly the minimum to not make a loss.
As mentioned in Wednesday's update, we are currently working hard to get the production files ready for submission this week. The puzzles and the box lids are already finished, now we are finalizing the box "bottoms" and the animal lists/insert sheets, which are included in all puzzles. Below you see an example... (Since the resolution of this update is limited to 680 pixels, it's hard to see, but on the front of each insert sheet is the puzzle image with numbered animal species. On the back of the insert sheet you can find the name of each species in 5 languages and additionally the number is colored according to the conservation status of the corresponding species. Thus all of you will learn some animal "facts" while doing the puzzles 😊). This is the front of the page: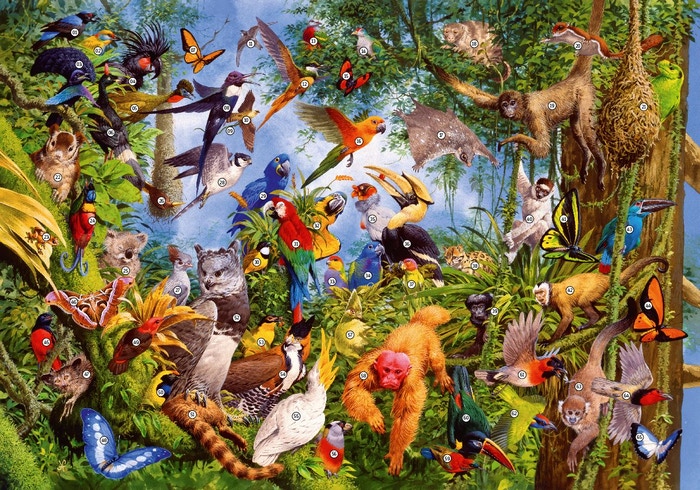 This is the back of the page: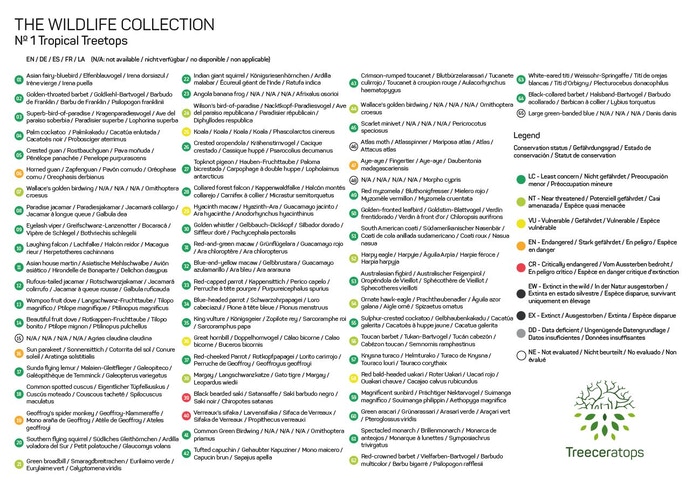 This time I found a very exciting and fascinating video about the flight of hummingbirds. In the puzzle Tropical Forest (Puzzle lower left corner) there are a lot of hummingbirds :) The little birds are simply unbelievable, how such a flying machine can be built into such a small body, is simply incredible :)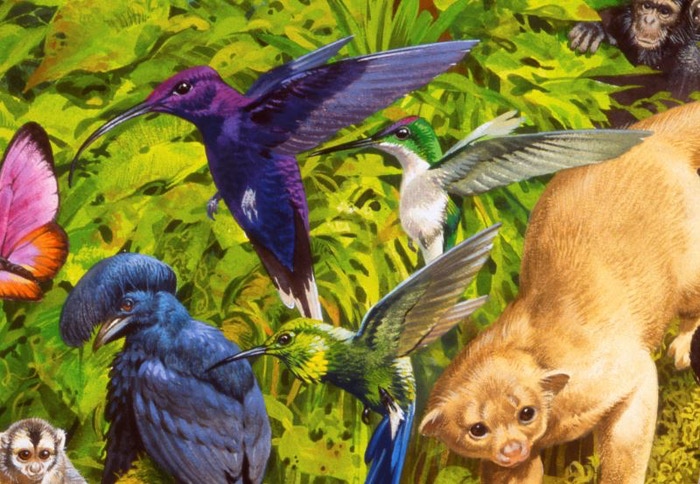 What Happens When You Put a Hummingbird in a Wind Tunnel? | Deep Look
Have a great weekend again :) and don't forget, if you ever have a question in the process of this campaign, feel free to contact me anytime, I will certainly take the time for you!
With best regards,
Marc & Samuel
Back