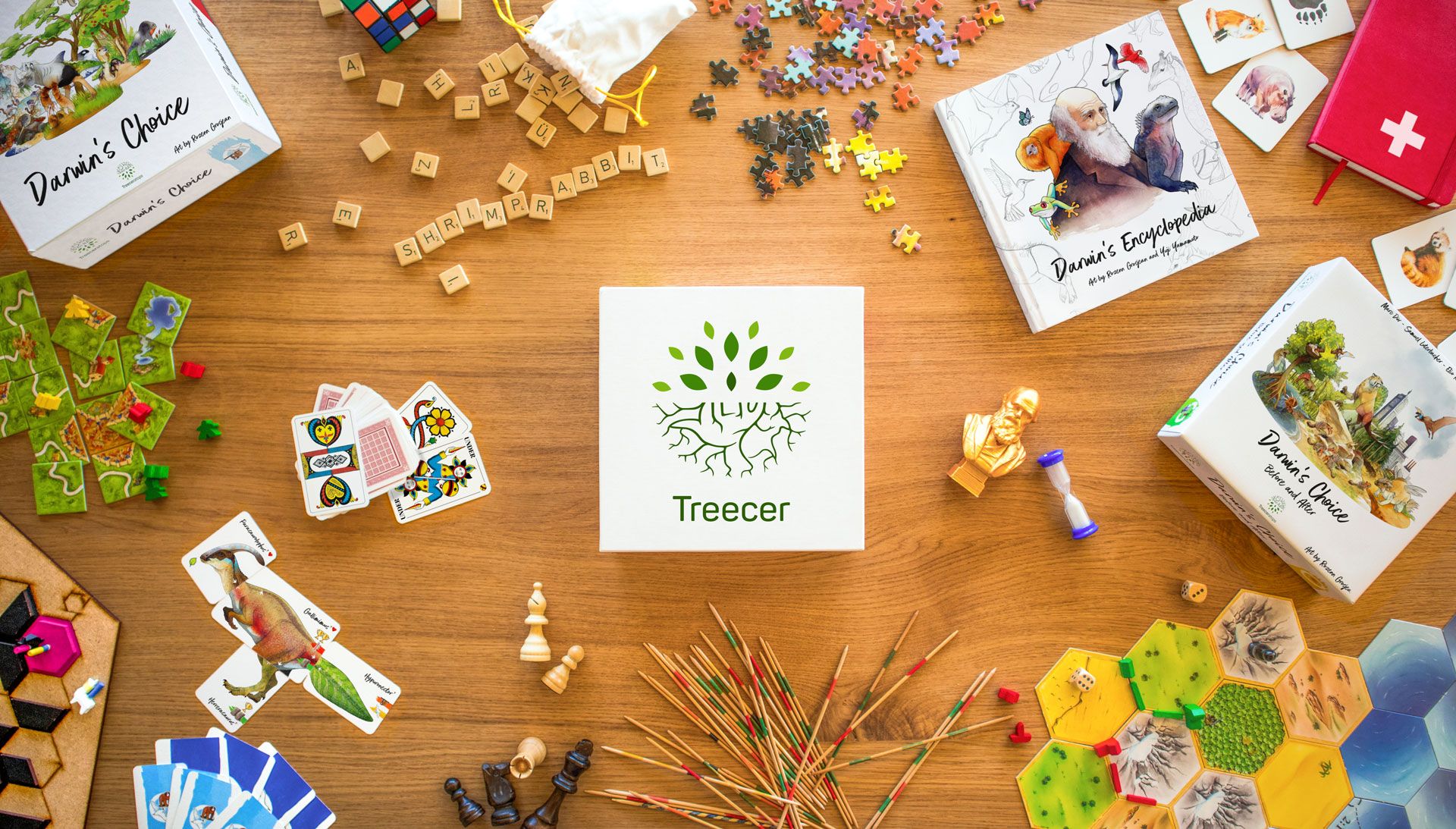 News
Fulfillment and a Riddle
05. July 2020
Summary:
The ships to US/CA, Asia and AU/NZ are on schedule
Region 4 and region 5 are completely shipped
Original artworks were sent.
I need your help with solving a riddle/puzzle related to our puzzle campaign. Many thanks to everyone who helps!
Soundtrack of the Week: Mark Forster – Übermorgen (German)
Hi Everyone,
How are you? :) I really hope you're all safe and sound. Here in Switzerland the corona numbers are rising again (slightely) in the last two weeks, now there is a mask obligation in public transport. Hopefully this will be enough, but I am skeptical, very likely it needs more restrictions again :P
Fulfillment:
The ships to US/CA, Asia and AU/NZ are on schedule. I will keep you informed. I assume that all backers will receive their pledges within July/August.
The fulfillment in region 4 (EU, GB without islands, BM, BR (3+ items), GL, IS, MX (3+ times), NO, SR, UA) was completed two weeks ago. If you haven't received your pledge yet, don't have a tracking number and haven't been in contact with me, I would recommend you to contact me 😉(marc@treecer.com) If I don't hear anything, I assume that everyone is satisfied.
Fulfillment in Region 5 (CH, GB islands, MX, Brazil, Rest of South America, Middle East/Arabia) was completed last week i.e. all packages are on their way. (Except for those parcels from backers who have not yet confirmed their address to me or in whose countries Corona currently restricts parcel delivery, e.g. Peru, Chile).
> Switzerland: If you haven't received your package yet, wait until tomorrow evening and then contact me.
> BR: You have all received a tracking number from me.
> Israel/Saudi Arabia: You have all received a tracking number from me.
> GB islands: Your packages have been sent and should arrive in 5-15 working days (there is no tracking number. Don't worry, so far 100% of all packages to GB that we sent like this, were successfully delivered)
> MX, AR, CO, United Arab Emirates: We do not have a tracking option for these countries. But don't worry, we managed to get everyone their pledge (with this method) in the last campaign and we will do the same again this time! Wait 1 month, if you haven't received anything by then, contact me.
The "Original Artworks" are also on their way now. But we still have four artworks here, because four backers haven't confirmed their address yet. If you have backed an original artwork and haven't been in contact with me yet, please check your emails (incl. spam order). You have received an email from me.
Riddle/Puzzle:
Now to the puzzle :P As you know, our third KS campaign is currently running on Kickstarter (HERE the link). And now don't worry, this is no hidden advertising, but a real question. The campaign is live and it's running really slow, it's definitely going to be a very close race and we have no idea if we'll make it. And this "outcome" is a little bit confusing to us, but let me explain…
- From our perspective, the campaign page is well designed, all information is clearly visible, the prices are (from my perspective) fair, etc.
- To keep the campaign running, Samuel and I have contacted every puzzle forum, every puzzle FB page/group, every puzzle Instagram account etc. And we always get super positive feedback, people love the pictures, the story etc. but for some reason almost nobody supports the campaign and that really confuses me.
- In addition, it's also true that a lot of forums are writing about the fact that it's really hard to get jigsaw puzzles right now. The market is almost bought out because of the enormous (Corona-related) demand. Because we were early and have a good connection to Ludofact, we even have a production date in mid-September. This means that we can deliver our puzzles to most regions before Christmas and the puzzles therefore can even serve as a wonderful, sustainable Christmas present.
In summary: We are in contact with tons of people, the puzzles are well received and there is a huge demand right now, but almost nobody is supporting the campaign. And this is now the "puzzle/riddle" I need your help with. We already have a few guesses:
1) Because of the Corona crisis, a lot of people have very little money right now and they need to focus their financial resources on the important things. (Kickstarter definitely has less backers at the moment and had to lay off a significant percentage of their workforce > so this is definitely a possible solution)
2) Puzzle fans don't know Kickstarter and because they don't know how it works, they won't support projects there/here.
3) Many puzzle fans we approached were a bit critical at the beginning, because they were unsure if our puzzles were of high enough quality. That's why I've updated and clarified the "Quality" section on the campaign page, because we have the high quality that people want. Those who supported our first two campaigns know that they can trust us when it comes to quality. Maybe there were a lot of bad jigsaw puzzles on the market because of the Corona crisis and therefore many puzzle fans distrust new publishers now? Together with point (2) i.e. that they don't know Kickstarter, this could be a possible solution for the riddle.
4) Or last but not least, maybe there is something very wrong with our campaign page and we simply don't see it. Sometimes you get "blind" for the important stuff. I don't know.
And that's why I ask you now, because more eyes see more. No matter if you're a puzzle fan or not, super backer or first-time backer, already supported the campaign or not, please take 5-10 minutes and help us to solve this puzzle/riddle. Just share your thoughts with us. There is no "bad/stupid" feedback. I would be incredibly grateful if you could help us with this! If you have forwarded the campaign to puzzles fans, please ask these persons why he or she did not pledge. The more feedback we get the better! Because only if we know the problem, we might be able to turn the wheel and win the tight race :)
Thanks a lot in advance for your help,
With best regards,
Marc, Elio and Samuel
Back