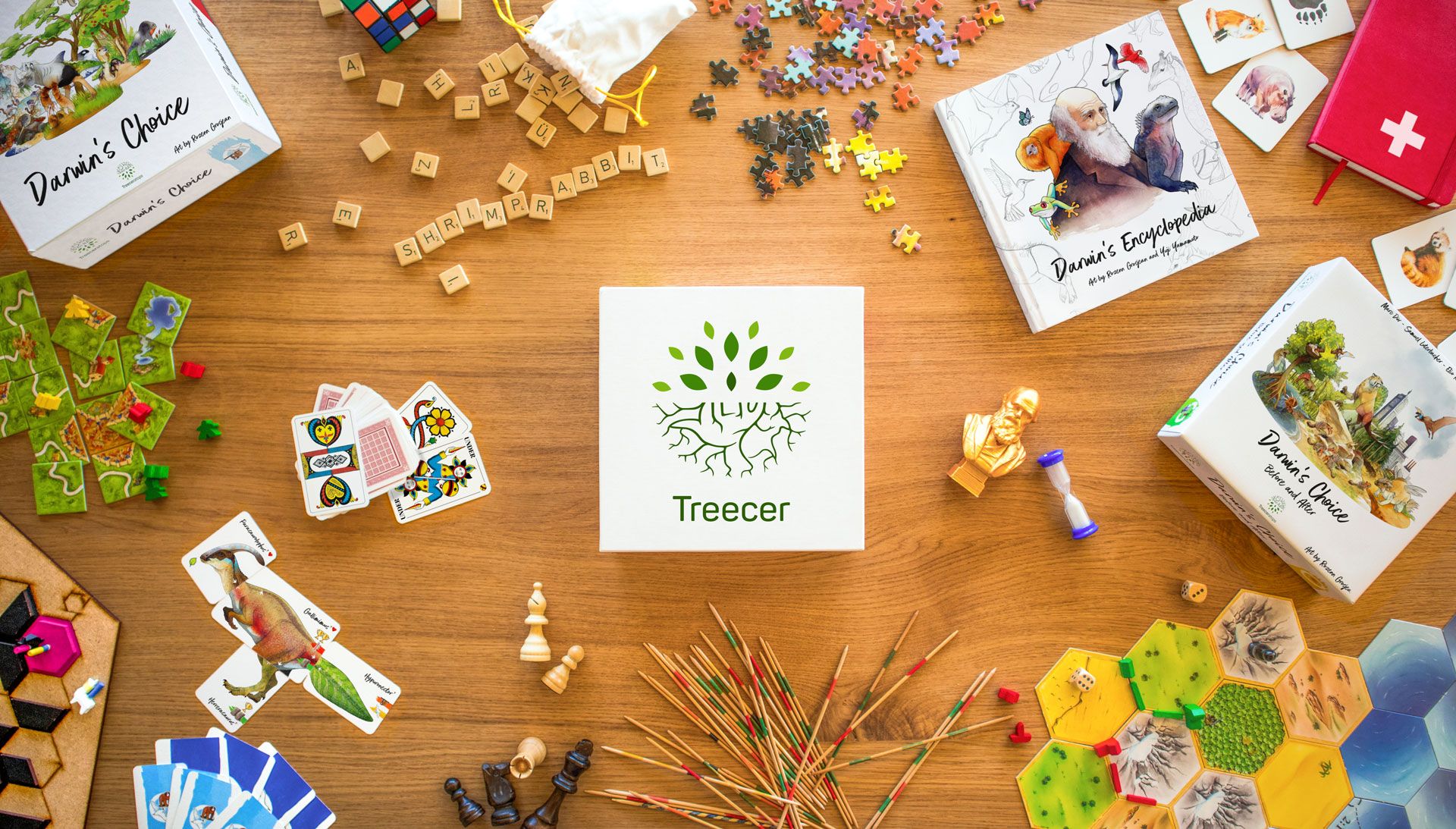 News
Fulfillment News :) Switzerland and other regions
28. June 2020
Summary
All Swiss packages are on their way. ROW packages of region 5 will be sent this Monday.
All Original Artworks will be sent on Monday.
There is a slight delay with the bulk shipment to the US/CA.
The ships to AU/NZ/Asia are still on time.
We are still live on Kickstarter with "the Wildlife Collection" and are thankful for every tiny bit of support.
Soundtrack of the Week: I wanna be like you (Electro Swing Remix) - Dave Wave
Hi Everybody,
How are you? :) How is the weather in your region? In Switzerland every day is a bit crazy at the moment, it's stormy, rainy, then the sun comes out again, then it rains again, etc. xD and this several times a day.
Again, I have a lot to tell you about fulfillment, so let's start right away.
The ships with the pallets to China (Asia) and Australia (including New Zealand) are still on time and will arrive between mid-July and mid-August.
The pallets going to the USA and Canada are slightly delayed and will arrive not on July 13th but on July 17th. Sorry for this, but I can't influence the speed of the ship at all :P
In region 4 all packages have been sent 1-2 weeks ago. If you haven't received a tracking number yet, just get in touch with me! The same applies if you see (with the tracking number) that the package is stuck somewhere etc. just get in touch with me and I will take a look.
- Region 4 = EU, GB (without Guernsey, Jersey, Orkney Isles and Isle of Wight), Bermuda, Brazil (packages with 3+ items), Greenland, Iceland, Mexico (packages with 3+ items), Norway, Serbia and Ukraine)
Then to Region 5...
- Region 5 = Switzerland, GB (Jersey, Orkney Isles and Isle of Wight), Mexico (packages below 3 items), South America (packages below 3 items) and the Middle East/Arabia.
This week we created all the packages (see pictures below) :) We create all our packages ourselves i.e. we cut them out of larger cardboard boxes which we receive from other companies. These cardboard boxes would otherwise simply end up in the trash. But no fear, our boxes are very stable. Sometimes we even add a second cardboard "coat" (a kind of shield) so that the corners of the games are super armored. So far, none of our boxes have arrived damaged, so we know what we are doing 😉
On Friday/Saturday we brought all Swiss parcels to the post office. If you live in Switzerland and will not receive a package until the end of this week, please contact us. The packages should arrive on Monday/Tuesday/Wednesday. The packages in the canton of Zug and the city of Lucerne we have delivered personally :)
All other countries in region 4 will be shipped on Monday. Please check your inbox today, as all these backers have received an email from me, so they can confirm their address.
Then to the original artworks :) these will be sent on Monday. All these backers have received a mail from me to confirm their address. Please check your inbox if you have backed one or several original artworks.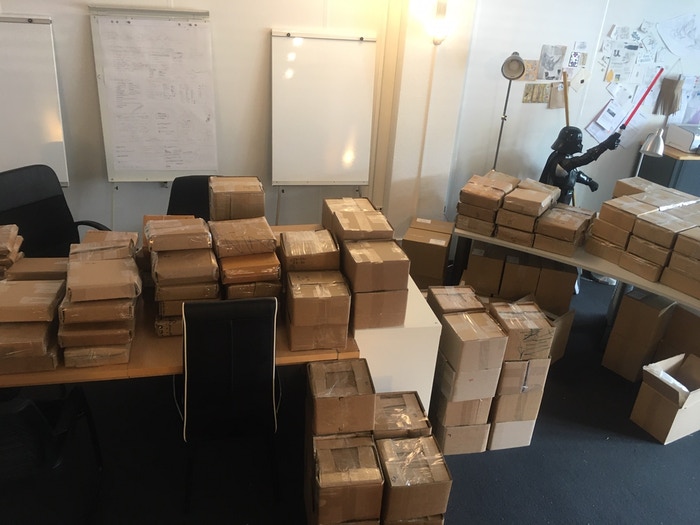 In addition to fulfillment, we are currently fully occupied with our third Kickstarter campaign. We have now reached 51% (26k) (HERE the campaign). We still have more than two weeks to go, but it will definitely be a hard and close race :P furthermore we would be extremely grateful if you could forward our campaign to your friends/family members or support us yourself. Thank you very much in any case.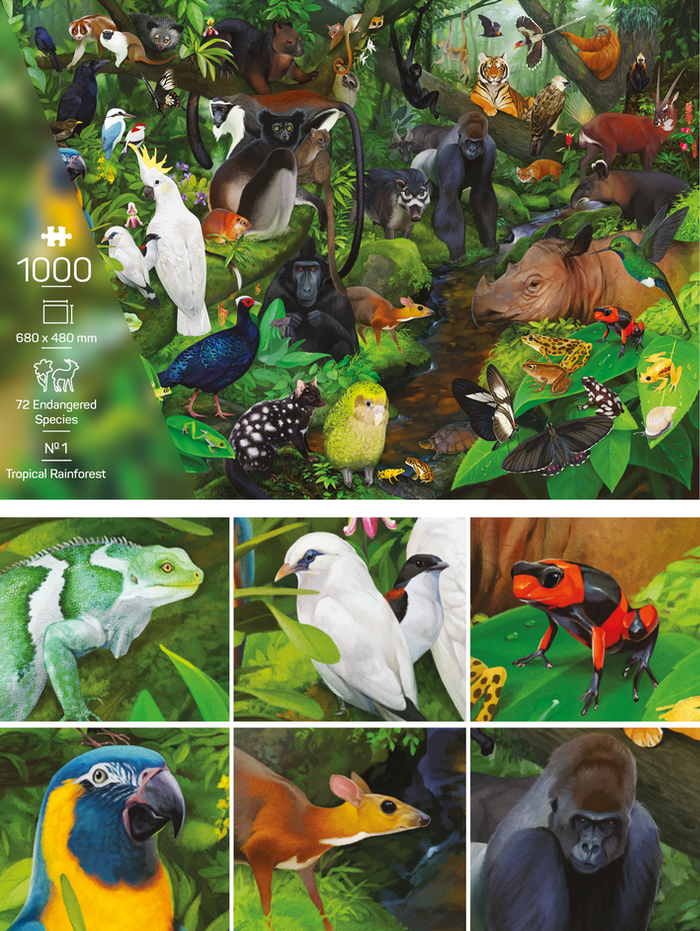 That's it for this week, now just enjoy your weekend :)
With best regards,
Marc, Elio and Samuel
Back