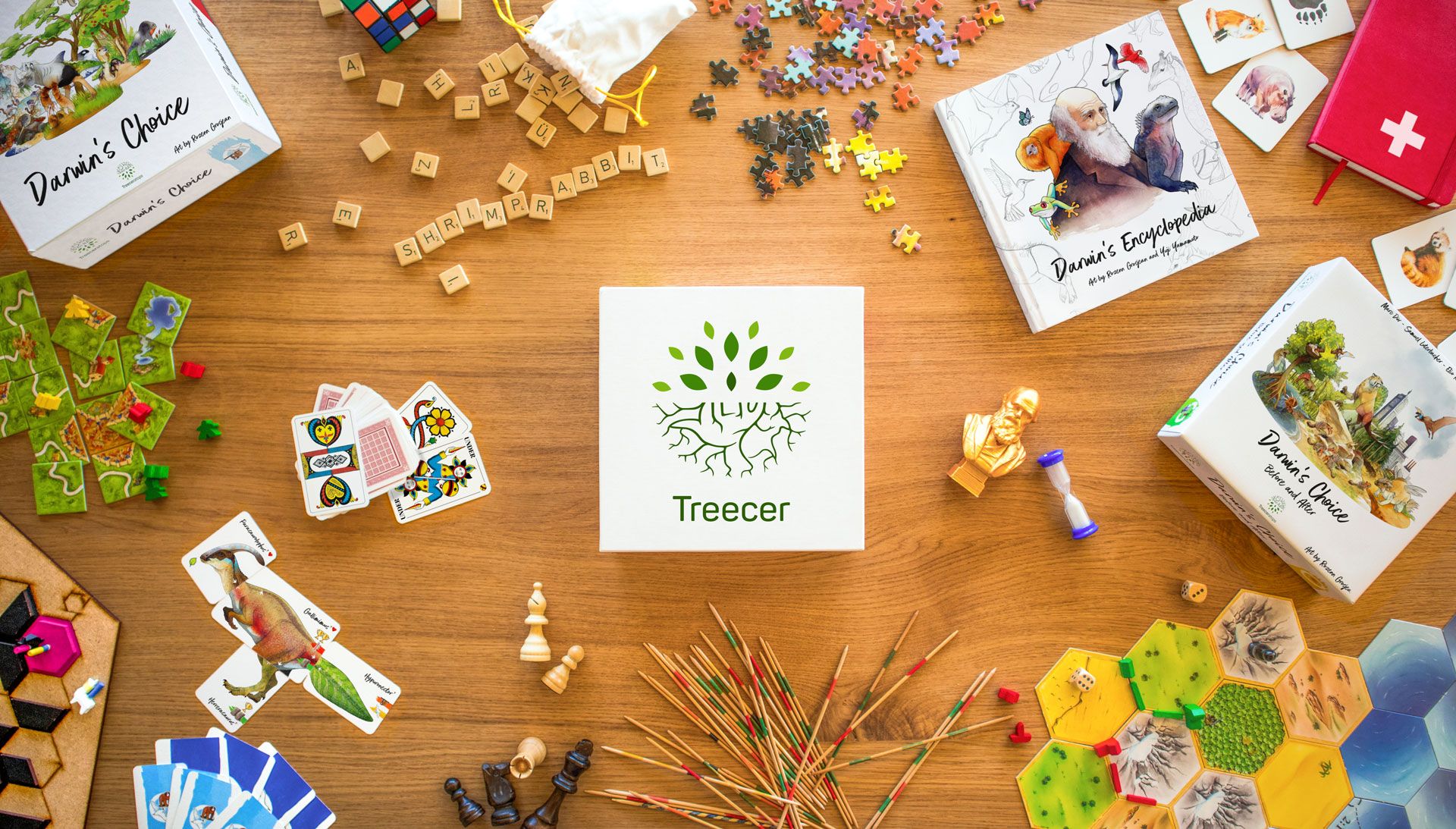 News
Darwin`s choice Week 44: Last update / Summary
06. October 2020
Summary:
If you did not get your pledge yet and do not have a tracking number or are not in contact with me, please contact me now (

[email protected]

).
Starting tomorrow you can play our games digitally with your friends for free in the Tabletop Simulator (Steam).
I draw a conclusion to this campaign :)
If colleagues/friends/family members missed our campaign, our store is now open again worldwide (HERE).
Soundtrack of the Week: Manor Lords OST - The Peasants (So beautiful!)
Hi Everyone,
How are you doing? :) I really hope that you had two great weeks and that all of you are healthy and are having fun playing Darwin's Choice or reading the Encyclopedia.
Regarding the fulfillment: According to me, all backers in all major regions should now have received their package or at least have a tracking number. I only know that 3 packages to India are still on their way, 1 package to Chile is still on the way, a backer in Mexico is patiently waiting for his package, 1 package to Peru is still with us because of Covid-19 and that's it. I assume that all other backers know where their pledge is. But if this is not the case for you, i.e. you are not in contact with me, you have no tracking number and you have not received your pledge yet, then this is the last moment to contact me. The best way is to send an email to [email protected]
Then another important announcement :) we were asked again and again if we could make Darwin's Choice (+ expansion) available digitally. Now we finally found the time to implement "Darwin's Choice" and "Darwin's Choice + Expansion" digitally, so from tomorrow on (unless there is a long review process) both games will be available for free in the Tabletop Simulator on Steam, you just have to search for them in the "Workshop" :) so it is finally possible to play Darwin's Choice with your friends despite Covid-19. I hope you have fun playing. If you find any mistakes, please let us know. It is our first digital conversion and therefore mistakes can happen. Beside Darwin's Choice the newest game of our assortment "Tipping Point - The Climate Change Card Game" will also be playable there, so why don't you try it out. One Side Note: No, we will not upload our games to "Tabletopia" as well. I know, some players prefer this platform because you can play there games for free (The tabletop simulator has to be bought for 10-20 CHF once), but for our purposes TTS is the optimal choice.
Summary: It is always hard to summarize something in a few sentences, especially when it is a KS campaign that took months and took an incredible amount of time. But I give my best and try to concentrate on 3 main points :) First of all the most important: Thank you so much for your support. You are the ones that make all this possible. It is simply incredible how many people came back after the first campaign and just wanted more "Darwin's Choice". That meant a lot to us. Darwin's Choice is our "baby" and honestly, we just love to play it. We still have a lot of fun in every game. That we were able to pass this joy, this fun on to you, is the greatest gift for us. Second: The year was of course very much influenced by Covid-19. This made everything even more difficult, everything was uncertain, you could never rest for a minute because there was always a fire somewhere. All the more we are satisfied with the result. I know we promised June 2020 and many people got their pledge 2-3 months later. Nevertheless, we were able to deliver more than half of all bakers their pledge on time in June and this despite all the problems. I am immensely proud of this achievement, i.e. 50%+ on time and 49% 2-3 months late, despite Covid-19. If we had not fought for it every day, this campaign would have turned out completely different (e.g. delivery in December), but here at Treeceratops we simply do not let that happen. Defeat is not an option 😉 Third: We love the Encyclopedia with all our hearts and your extremely positive feedback has made us very happy, but honestly, the creation of this book was simply the pain xD Samuel and I are perfectionists and these 304 animals, 172 pages, tens of thousands of facts/figures etc. have haunted our dreams. We always found details to improve, it just did not want to end and was just suffering at the end. So the two of us will certainly never touch such a work again, our careers as book authors are definitely already over XD, but now our respect for all the fantastic encyclopedias you find in bookstores is all the greater, because now we know exactly what it needs to achieve something like this. In addition, our mutual respect grew even more, this project I could not have done with anyone else but Samuel, the precision in person :)
This campaign was a wonderful experience, we fought, made mistakes, learned from them and in between we did some things right ;) and we will continue to do so in the future. Honest work, creativity, sustainability, and transparency, these are our highest principles, and we will remain true to them in all future projects. And if you like what we do, it would be amazing to welcome you again in the future on board of one of our next projects.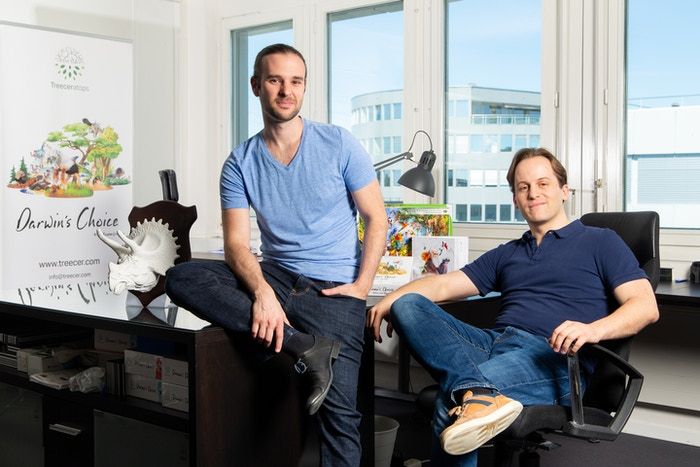 A true team :)
If you have friends, relatives or family members who would also like to own Darwin's Choice or one of our other products, you can find everything in our ONLINE STORE, which is now open worldwide again. We also rebuilt the website in summer anyway and it is definitely worth a look :) e.g. if you want to work with us on a project etc.
So, that's it, the last "official" update of this campaign :) if you want to keep on hearing from us, i.e. how our company is developing, what we are doing at the moment etc. then why not follow us on social media (FACEBOOK, INSTAGRAM, TWITTER). Samuel posts a maximum of 2-3 times per week and when he posts something, it is always interesting/meaningful.
And now for the end of this update, a video that I wanted to show you since months :) Enjoy!
A video of Birds That Have Lived for 44 Million Years
Have a great time, please stay healthy and thanks again for everything! In case of any new campaigns or projects you will definitely "read" from me again :)
With best regards,
Marc, Elio and Samuel
Back