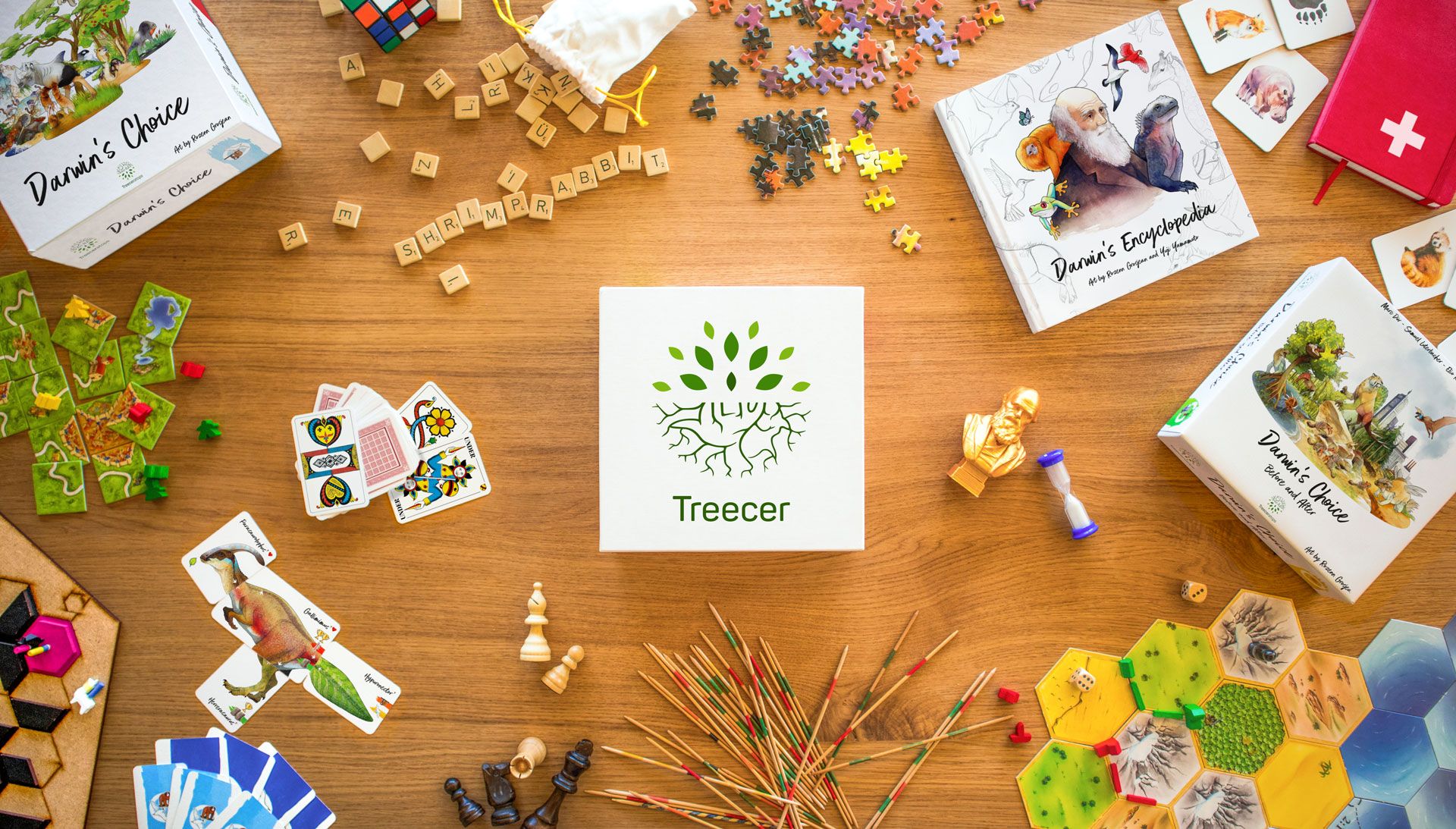 News
Week 8 - Pledge Manager 95% ready / Get to know our products 😊
24. Januar 2021
Summary:
Over the weekend I was able to finish the Pledge Manager. You will receive your invitation on Wednesday or Thursday.
On Wednesday or Thursday, I will write a second update in which I explain in detail how the Pledge Manager works. This update will be a must-read for all backers, so you will also receive a KS Personal Message.
In this update, I will explain what else you will find in our Pledge Manager besides P'achakuna.
Soundtrack of the Week: Four Seasons ~ Vivaldi (always nice 😊 which one is your favorite season?)
Hi Everyone,
Thanks a lot for reading my update :) I really appreciate it. I have been working hard on the Pledge Manager for the last few days. Tomorrow I have to upload your pledge data, check everything with Samuel and then we are ready. So, you will receive an invitation sent to your Kickstarter email address on Wednesday or Thursday. To make it as clear as possible for everyone, I will publish an update on the same day. This update is a must-read and will contain a lot of particularly important information. To make sure everyone reads it, I will also send out a KS personal message, which we rarely do (normally only when we start fulfillment/the Pledge manager). Please check your email or KS account regularly this week, that would help me a lot and prevent many little mistakes/questions :) Thanks!
Johanna was of course busy again this week, here are the resource icons for "Blue" and "Orange" 😊 I hope you like them as much as I do. Johanna is just incredibly talented; we are lucky to have such a talent in our team. Additionally, she is working on a little surprise for you 😉 but more about that soon...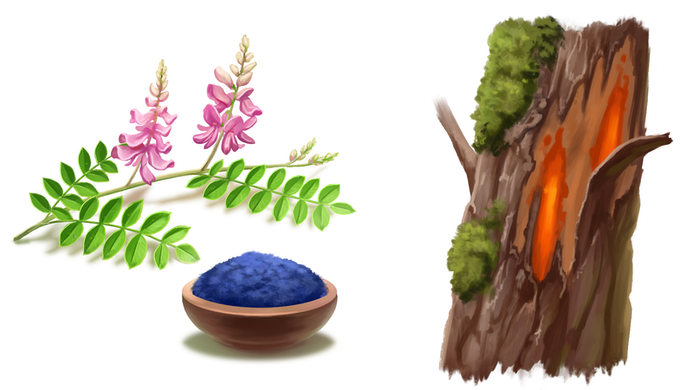 Nice :D
As everyone who has already filled out a Pledge Manager knows, the Pledge Manager is mainly about two things. First, you enter your address and second, you can manage your pledge i.e., change or increase it. Besides P'achakuna, the Large Fabric bag and the Llamas you will also be able to buy more of our products. The big advantage is that the shipping costs are of course way lower (than in our online store), because we ship everything together. In addition, with this approach many regions save customs or taxes because of "Shipping Friendliness" :) Most of these products you will not find anywhere near you if you live outside Switzerland. In the following I would like to show you very briefly what else you can find in our Pledge Manager...
Darwin's Choice is the first game that Samuel and I developed. It is really evolution in a box and each game plays differently and offers new challenges. All the illustrations in the game are unique and hand drawn by Rozenn Grosjean. For me Darwin's Choice is my favorite game, I honestly do not enjoy playing any other card/board game as much 😊 But of course that is a matter of taste and depends entirely on your type of player. If you cannot get enough of Darwin's Choice, you can also find the expansion "Before and After" in the Pledge Manager, which brings dinosaurs and prehistoric species into the game. (HERE is a video review about Darwin's Choice)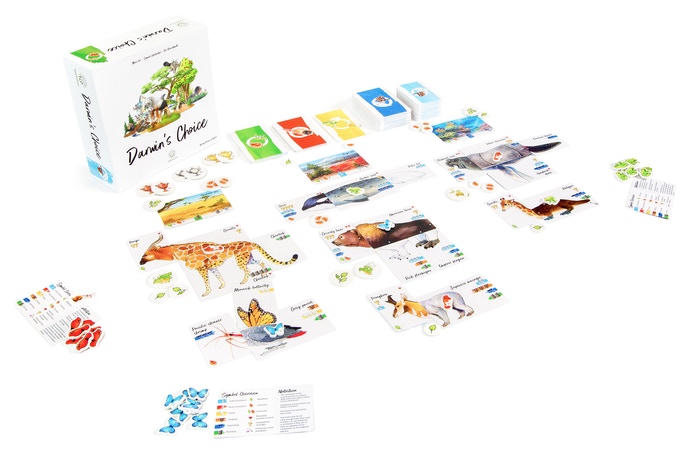 Do you know which project Samuel and I have put the most time into by far? Darwin's Encyclopedia xD This animal encyclopedia with 172 pages and 300 presented animal species took us months. We are incredibly proud of the result :D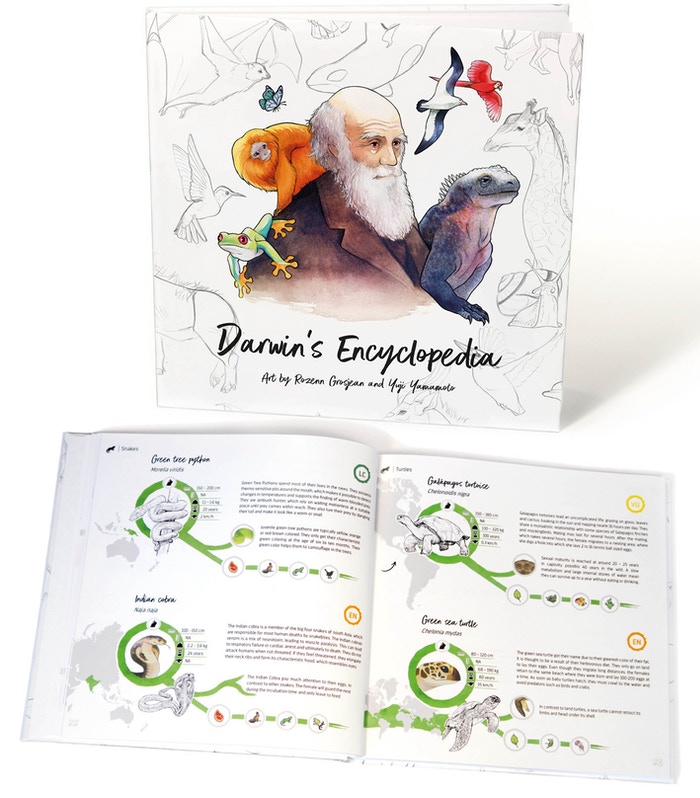 The book has 302 such entries, that took a lot of time xD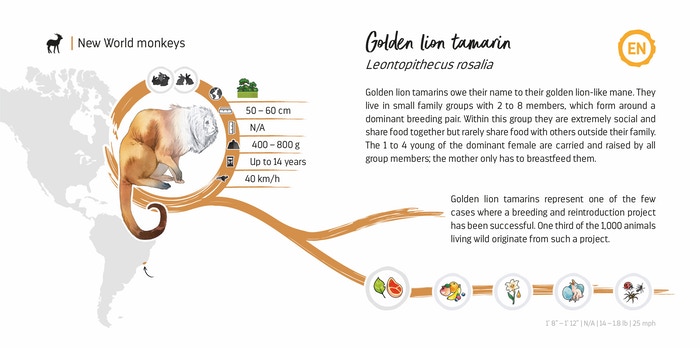 Here an example of a page :)
Tipping Point is the newest work in our assortment 😊 it is a smart card game about climate change. Since the developer Ryan Smith is a meteorologist, the game is incredibly thematic. Samuel and I helped Ryan polish the game and are more than happy with the result. Feel free to check it out HERE on Tabletop Simulator or watch a video of Ryan HERE :)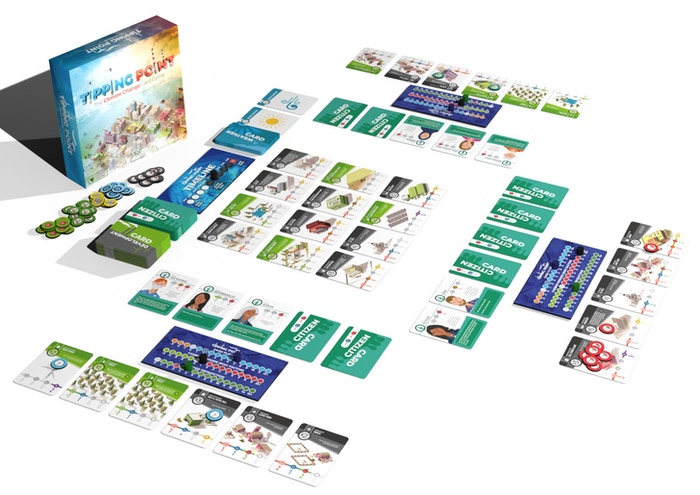 And then last but not least we have our wonderful 1000 pieces jigsaw puzzles 😊 the June 2020 campaign was rather small, but so far, we have received only overwhelmingly positive feedback i.e., people are super happy with the quality of these puzzles. We have 4 epochal works by the legendary puzzle artist John Francis (The Wildlife Collection), which together make one big picture, and a more "modern" work by Justine Lee Hirten, which focuses on endangered rainforest animals.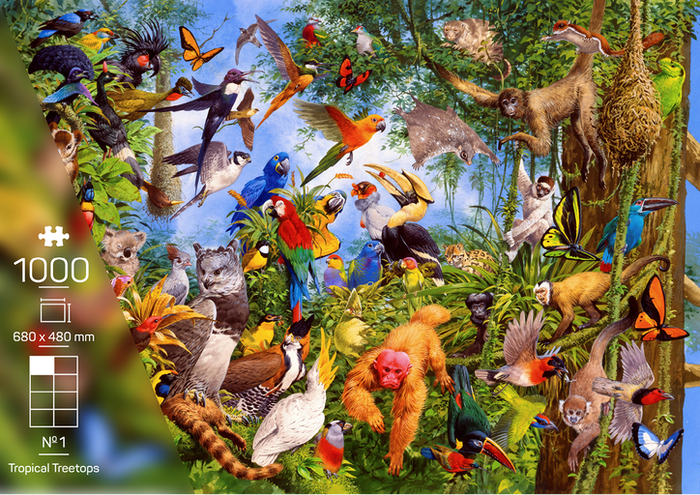 That's a true piece of art :) (No. 1 Tropical Treetops - The Wildlife Collection)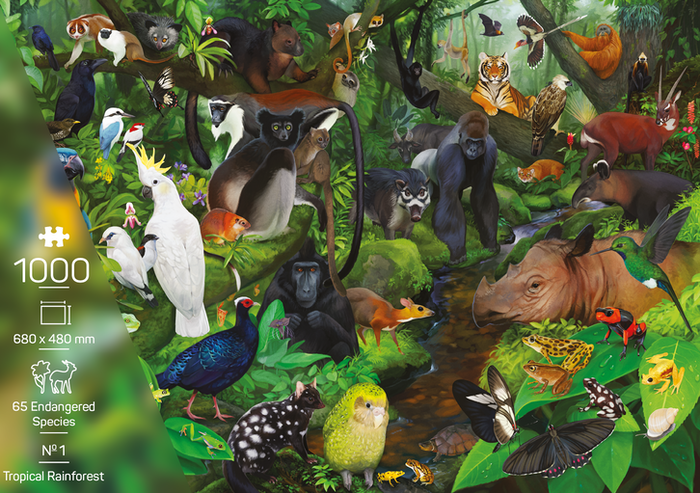 Justine has done such an amazing job with this illustration :)
All our products are Made in Europe (DE/PL), Carbon Neutral and FSC certified. (and besides Tipping Point available in German and English :)
Now I wish you a great week and we will read each other again in 1-3 days. If you have any questions, just ask them as always in the comments or with a mail to [email protected]
With best regards,
Marc & Samuel
Zurück