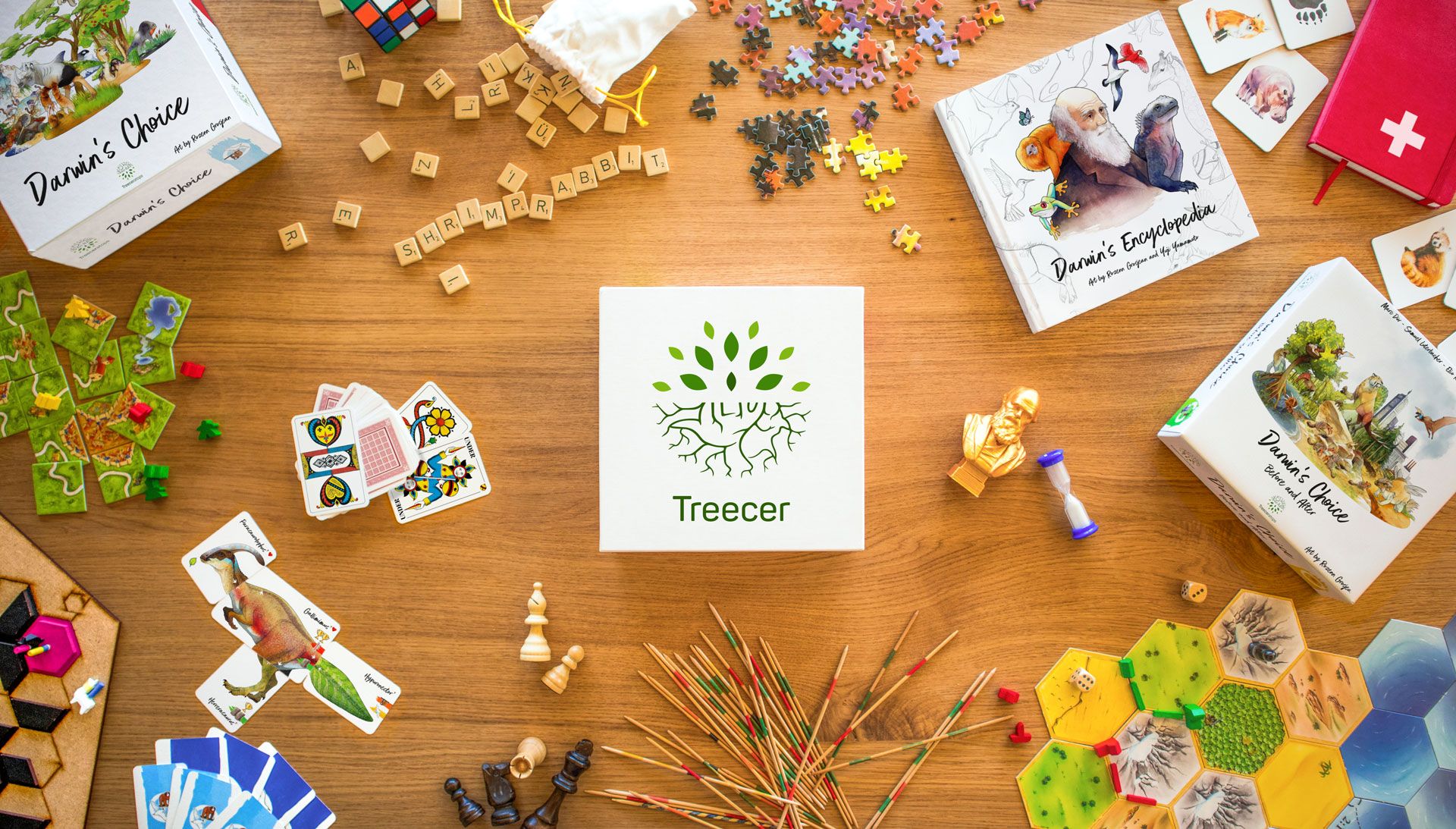 News
TWC: Week 24 - Final Update
11. Januar 2021
Please give us your time and answer our two questions below, that would help us enormously! :) (Bold text below; but please read the full update 😉)
Hi Everyone,
How are you doing? :) Happy New Year! I hope you had a great holiday season despite Covid. Samuel and I really enjoyed our vacations and are energized for 2021! :D This will be the last update of this campaign and that is why I want to take the opportunity to give a short conclusion and a glimpse into the future :)
First a last time to the fulfillment :) according to me all backers should have their package now. Only one backer from Thailand and one from the Philippines might have to wait a bit longer. But even these two should receive their package in the next 2-3 weeks (and thus still on time in January :). If you have not received your package yet, please contact us immediately! (with a mail to [email protected]) Otherwise we consider the fulfillment of this campaign 100% complete.
Then I would like to say a huge thank you. First of all, for your trust in us and in this campaign, but also for the countless social media posts you made about our puzzles. The feedback was really positive and that meant a lot to us, thank you so so much for this! I know that some of you were a bit critical about whether we could really deliver the quality that we promised, but I think I can say that we did.
So, what do we draw for a conclusion to this campaign? We are really satisfied with the final product, and despite Covid we were able to deliver on time, which was especially important to me personally. Your reactions to the final products also were incredibly positive (as written above), which means we are on the right track. On the other hand, the Kickstarter campaign was really difficult and hard. In addition, it was rather small compared to our funding success with board games, so we definitely have to improve here. But to be honest for a first puzzle campaign on Kickstarter, it was not a bad result though, since puzzles are a much much smaller segment than board games on Kickstarter. We also made some mistakes, which Samuel and I analyzed in detail and very critically. So, what is the bottom line? Even if it will sound a bit crazy for some people, but we still believe in this idea and therefore we will do another Kickstarter campaign with a puzzle this year :) we have a great idea, which we want to implement in the next 1-2 months and want to launch in the summer. I cannot say more about it yet but Samuel and I both love this idea :) but as soon as I have something to show, I will be sure to post an update here again, because of course it would be wonderful to have you guys on board again. Regarding this next project, I would like to say one more important thing and I have two questions. It would help us enormously if you could answer them with a comment or an email to [email protected], thanks in advance for your precious time!
1) You might be wondering when the second half of the Wildlife Collection is coming, because as I write, the next campaign is a single puzzle. The Wildlife Collection has a fixed place in our plans and if the next puzzle campaign is successful, the next but one puzzle campaign will surely include the Wildlife Collection. The Wildlife Collection simply has one problem, it is 4 puzzles and that just complicates the production, shipping, campaign, etc. Also, as I said, the first campaign was too small, so to come up with the second part without having a big enough community would be crazy and not do anyone any good. But be sure, Samuel and I both want to make the wildlife collection a success. But first we need another project with which we hope to get many more puzzle fans on board as a part of our community.
2) Question 1: Are puzzles with 2000 or 3000 pieces also interesting for you? Or does it have to be 1000 pieces?
3) Question 2: What are the puzzle websites, Facebook groups, blogs, forums etc. that you follow? Any tips would be a great help!
We started this campaign with a Koala video clip, and we will end it with one :) The presenter is a bit freaky, but has his heart in the right place. I am not sure if the koala in the clip really needs water or just wants to chill, but who says no to a cool drink on a hot day ;)
That is a really relaxed koala bear xD
That is it from this campaign :) Thanks again for your support, it meant a lot to us! If you want to keep following our work, you can do so on TWITTER, FACEBOOK and INSTAGRAM. But I will definitely post an update here too when we are close to the next Puzzle Kickstarter campaign :) have a good time,
With best regards,
Marc & Samuel
Zurück